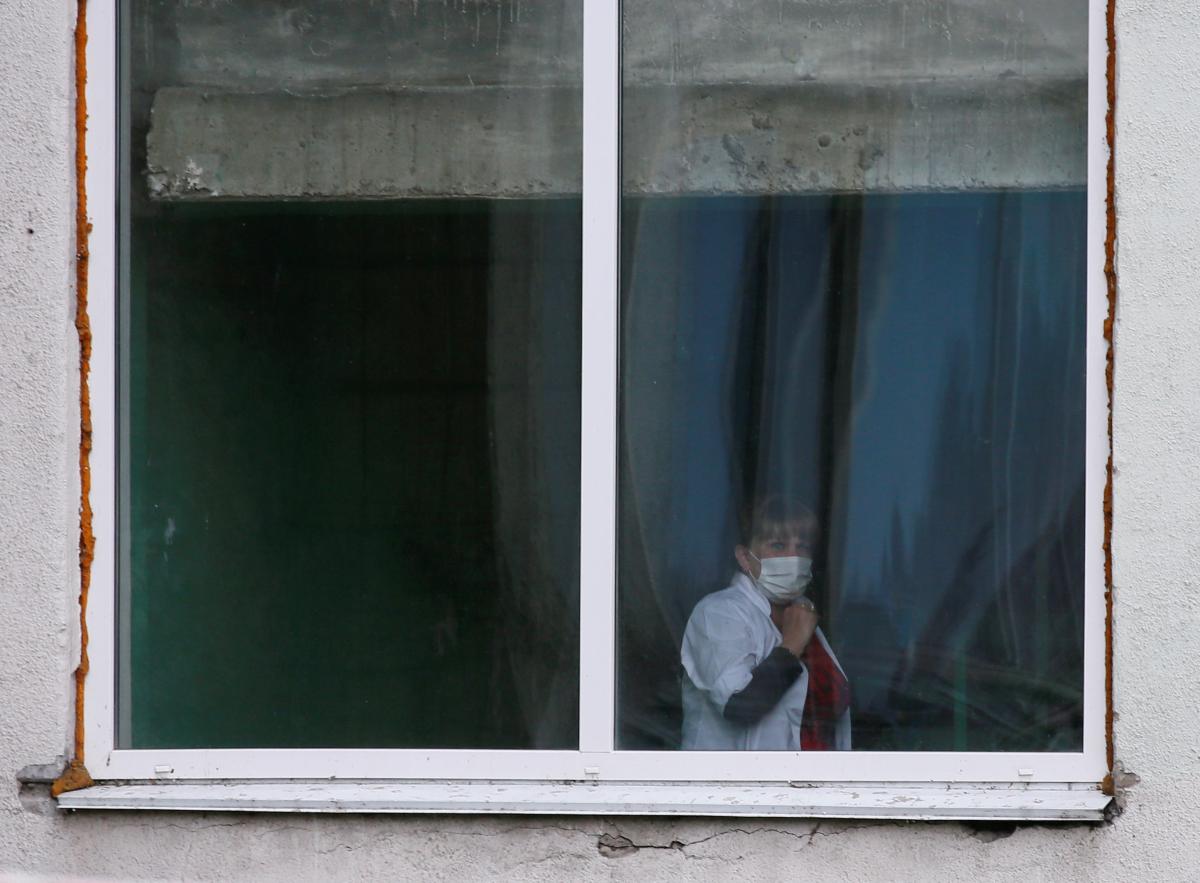 REUTERS
Kyiv Mayor Vitaliy Klitschko has said 81 school children tested positive for COVID-19 in Kyiv's Darnytsia boarding school for girls on May 15.
"A new outbreak of the disease has been recorded in the capital city. Eighty-one persons tested positive in the Darnytsia boarding school for girls today," he said during an online briefing on Friday, according to an UNIAN correspondent.
After an employee contracted the infection, all students and staff underwent PCR tests. A total of 182 people were tested.
"According to test results, 81 persons are sick. In particular, 53 students at the age of seven to 35 and staff (26 females and two males). Three patients were hospitalized, while others remain on self-isolation under the supervision of doctors. Infected students of the institution are in satisfactory condition and receive medical care in a boarding school," said Klitschko.
Read alsoKyiv mayor reports 56 new COVID-19 cases, one fatality in past day
He specified that the virus was brought by a woman who is a nurse in the boarding school.
"Such boarding schools work behind closed doors. No one visits them except staff. Now the Darnytsia boarding facility for girls is on full lockdown. Enhanced disinfection and medical examination are underway, while rescuers and police control the entrance to the premises," the mayor said.
As UNIAN reported earlier, the number of confirmed COVID-19 cases in Kyiv rose by 56 in the past day.
"In the past 24 hours, the number of Kyiv residents who tested positive increased by 56, including nine healthcare workers. Unfortunately, one case was lethal. As of today, there are 2,068 confirmed COVID-19 cases, including 43 deaths, in the capital city," Klitschko said.