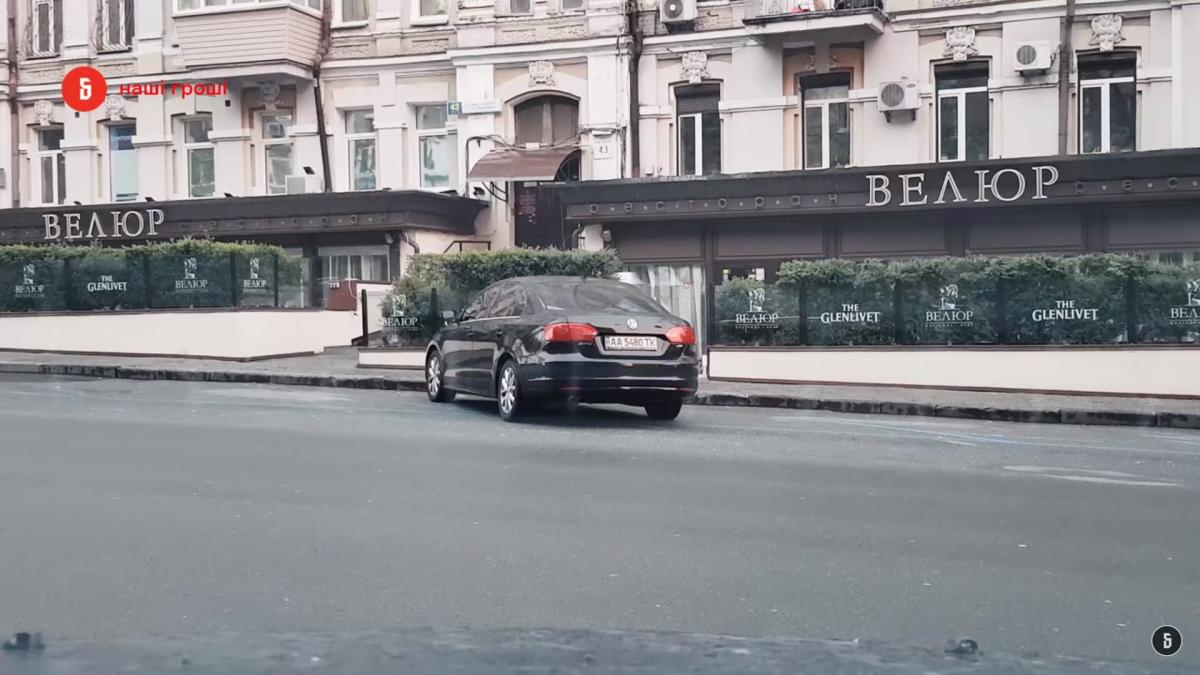 Snap
The restaurant supposedly owned by an MP with the Servant of the People faction, Mykola Tyshchenko, continues to work for VIP clients, defying the ban imposed on catering facilitites pending quarantine, a journalistic investigation has revealed.
The Nashi Groshi with Denys Bihus project's reporters have spotted several guests visiting the elite Velyur restaurant downtown Kyiv, including MP Anton Yatsenko, MP Oleksandr Kabanov, Metinvest manager Vitaliy Kisel, First Deputy Head of the President's Office Serhiy Trofimov, MP Ihor Nehulevskiy, and others.
Read alsoUkrainian restaurateurs appeal to gov't to allow opening summer terraces amid quarantine
At the same time, when journalists attempted to reserve a table, the administrator claimed they were on lockdown.
When confronted by a reported with a question about his visit to Velyur, MP Yatsenko claimed he hadn't gone there recently, while MP Kabanov said he had just gone to see the owner, Mr Tyshchenko.
However, Tyshchenko has refuted the report that he owns the said restaurant.
When asked by the journalist, why officials had been visiting the restaurant, Tyshchenko said: "This question sholdn't be addressed to me."
"Lawmakers, businessmen, former members of the Party of Regions visit the restaurant. Someone's celebrating something in this restaurant... The restaurant remains open. But not for all. For the VIPs. For the "right kind" of clients […] And this is happening at a time when all adequate restaurant businesses are closed for quarantine. Some are suffering great losses, some have already lost their business," journalist Anastasia Usenko wrote on Facebook.