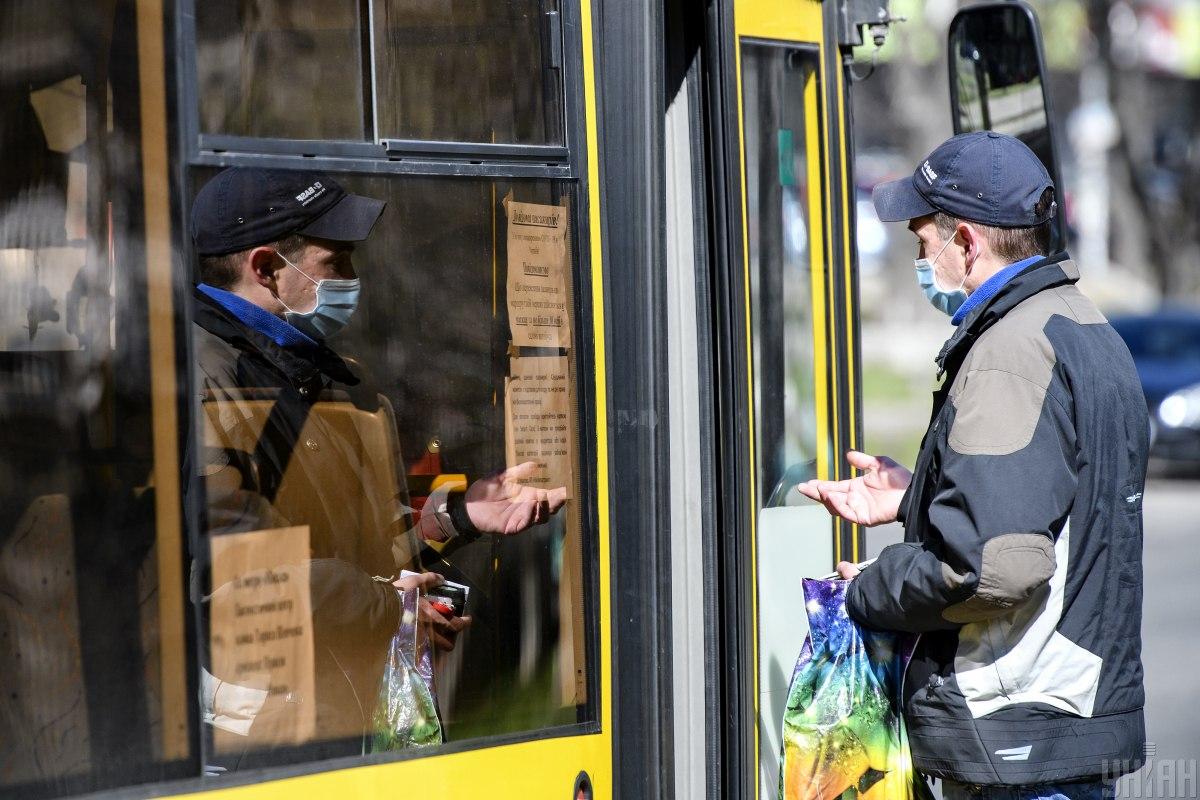 Photo from UNIAN
From 12:00 Kyiv time, all public ground transport will resume regular operations in Ukraine's capital city after statistical data for coronavirus incidence allowed easing restrictions in the "adaptive quarantine" mode.
"We have such indicators in Kyiv today. The total number of new COVID-19 cases over the past seven days per 100,000 people in Kyiv is below 12 – namely, it's 11.7%. The second indicator, which makes it possible to proceed with the easing of quarantine measures, is hospital load. As of today, the share of CODID-19 patients requiring hospitalization is below 50% – namely, 35%. The next indicator is the average number of PCR tests ... In Kyiv, this indicator is 37.7. Given all these figures, a decision was made to move to the next stage of quarantine relaxation in Kyiv," said Valentin Mondriyevsky, acting first deputy chair of the Kyiv City State Administration, according to an UNIAN correspondent.
"From 12:00, all public ground transport will resume its normal operations," the official stressed.
Read also"Adaptive" quarantine from May 22, explained
Also from 12:00, trade establishments with an area of ​​up to 1,000 square meters will be allowed to reopen, including those located in larger buildings (shopping malls), while having separate entrances.
At the same time, Deputy Chairman of the Kyiv City State Administration, Petro Panteleiev, said Kyiv Metro subway will resume services on Monday, May 25. 
As UNIAN reported earlier, on May 22, Ukraine switched to an adaptive quarantine model.
At the same time, the government loosened nationwide restrictive measures, which will remain in place in regions where the epidemic stats prevent easing.
The weakening of anti-epidemic measures shall be applied and terminated in regions based on the decision of local authorities, taking into account the assessment of the epidemiological situation in line with the government decree.
The decision on such relaxation shall be reviewed at least once every seven days.