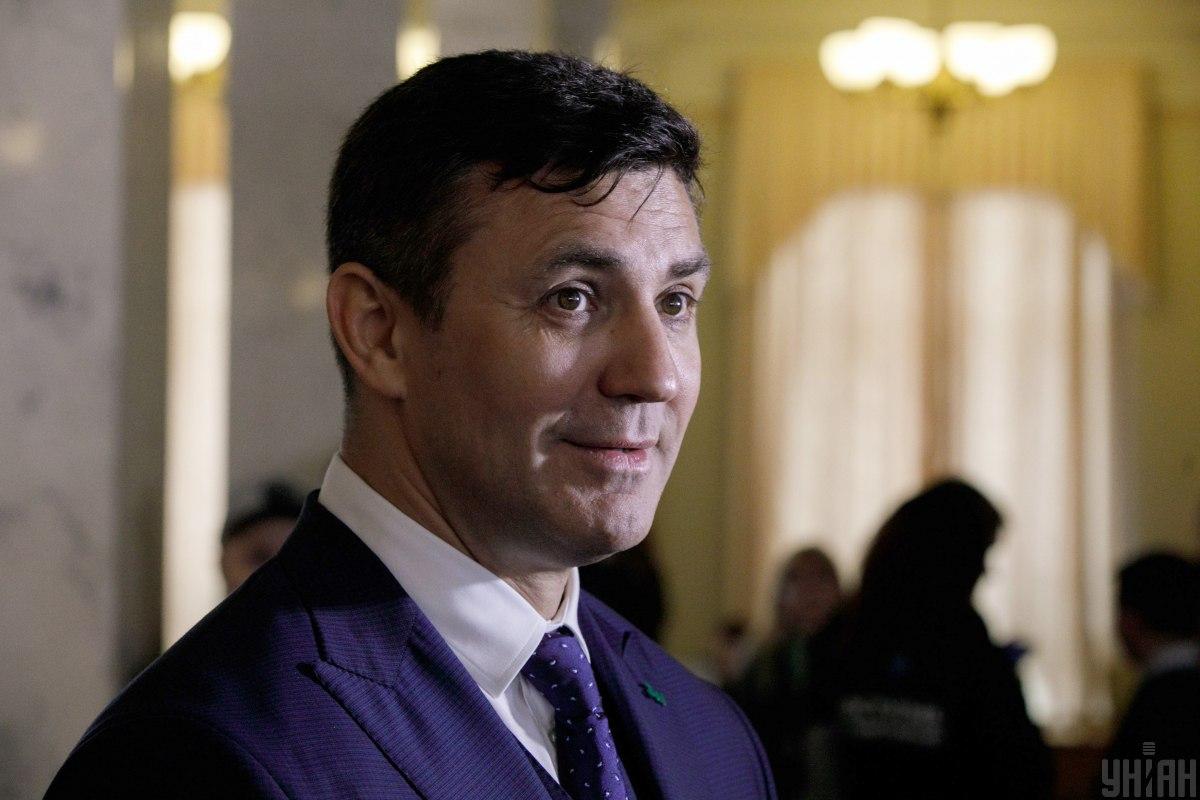 MP Tyshchenko / Photo from UNIAN
Member of Parliament from the ruling Servant of the People parliamentary faction Mykola Tyshchenko says the Kyiv-based Velur restaurant, which belongs to a restaurant chain reportedly linked with the lawmaker, will pay a fine if a violation of the coronavirus-related quarantine rules is proved.
"I would like to officially announce that Velur is ready to pay a fine if the restaurant has really violated the law," he said on Facebook on Sunday, May 3.
"If the violations were recorded, the director of the restaurant will pay the fine at that very second! And I will personally take care of it. For my part, I, Mykola Tyshchenko, as a citizen of Ukraine, will be cooking food for Kyiv doctors with my own hands until the end of the quarantine," he added and shared a photo where he is cooking food.
As UNIAN reported earlier, the Nashi Groshi program with Denys Bihus reported on April 27 that Kyiv's Velur, which is associated with MP Tyshchenko, had received VIP guests amid the lockdown. What is more, Tyshchenko himself visited the restaurant.
Read alsoMayor Klitschko presents quarantine easing plan for Kyiv
In response, the lawmaker said that those were "personal", "individual" meetings and the restaurant was working as a "kind of headquarters," being closed for regular visitors.
Tyshchenko assured he had strictly been observing the quarantine.
On April 28, the police visited the restaurant to check the media reports. According to a police officer, "there were no visitors at the restaurant, but several employees were present there." The police explained the quarantine rules and responsibility for their violations to the restaurant's manager. The latter gave a written explanation for the situation and confirmed an obligation not to service visitors during the quarantine period.
On April 30, David Arakhamia, the chairman of the Servant of the People faction, said he thought Tyshchenko should be punished for his restaurant's operation during the quarantine.