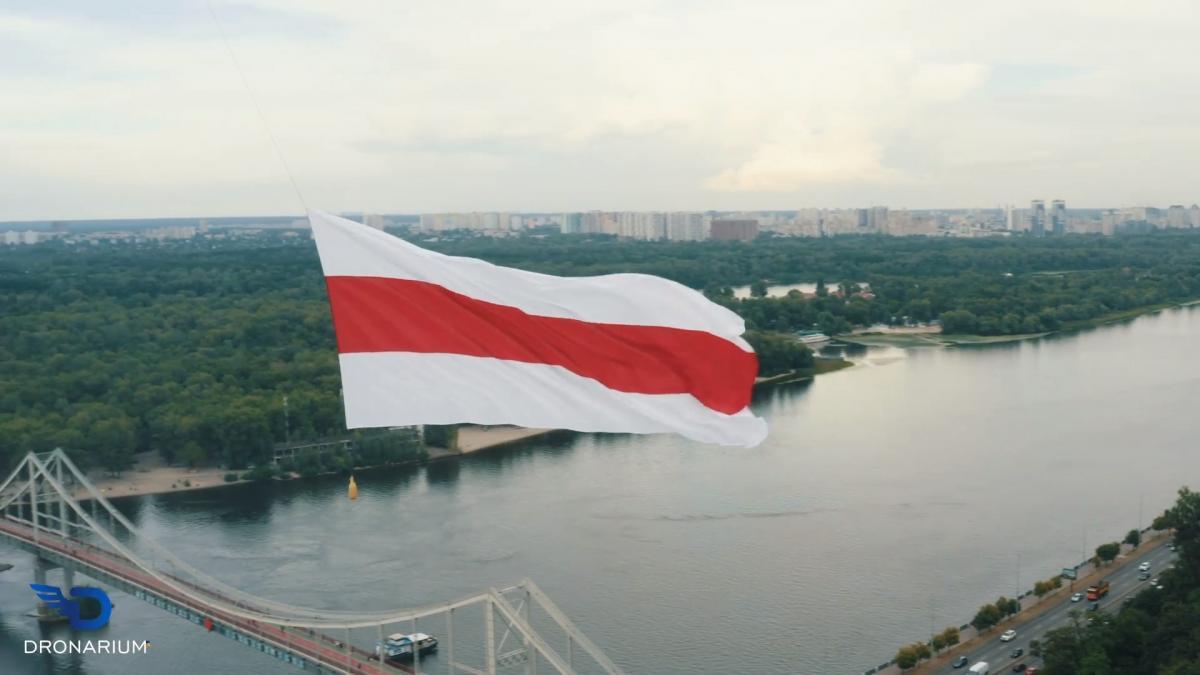 Ukraine expresses support for Belarusian protesters / REUTERS
A rally is under way in Kyiv on Sunday to show solidarity with protesters in Belarus.
A popular assembly (viche) is now taking place on Mykhailivska Square, then its participants will march along the central streets of the capital to the building of the Embassy of Belarus, according to an UNIAN correspondent.
Read alsoProtesters in Belarus to hold largest march of freedom on Sunday
They will walk along the following route: Mykhailivska Square – Bohdana Khmelnytskoho Street – Mykhaila Kotsyubynskoho Street,
As of 12:20 p.m. Kyiv time, about 70 people were taking part in the viche. Citizens of Belarus and representatives of the Belarusian community in Ukraine were among them.
Activists took the floor, addressing the public; they expressed dissatisfaction with Belarusian President Alexander Lukashenko's policy, dubbing him a 'dictator.'
Also, some activists were holding portraits of Lukashenko with his face covered with blood.
The speakers called on the international community to help stop the violence against civilians in Belarus and urged Lukashenko to resign.
Belarus protests: Developments
On August 9, presidential elections were held in Belarus.
The country's Central Election Commission announced the final election results. In particular, 80.1% of voters supported incumbent President Alexander Lukashenko, 10.1% voted for Svetlana Tikhanovskaya, 1.67% for Anna Kanopatskaya, 1.2% for Andrey Dmitriev, and 1.14% for Sergei Cherechnya. Some 4.59% voted against all candidates.
On the evening of August 9, thousands of Belarusians took to the streets to take part in spontaneous rallies, which was followed by clashes with law enforcement. The police in Minsk used water cannons, tear gas, stun grenades, and fired rubber bullets in a crackdown on protests.
Belarus' Ministry of Internal Affairs announced about 3,000 protesters were detained on the night of August 10, more than 2,000 people on the night of August 11, and more than 1,000 on the third night of the protests in different towns and cities across the country. The ministry confirmed one of the protesters had died. As of today, there were reports about two deaths among protesters.
On August 14, that country's Interior Ministry said that over 2,000 detainees had been released.