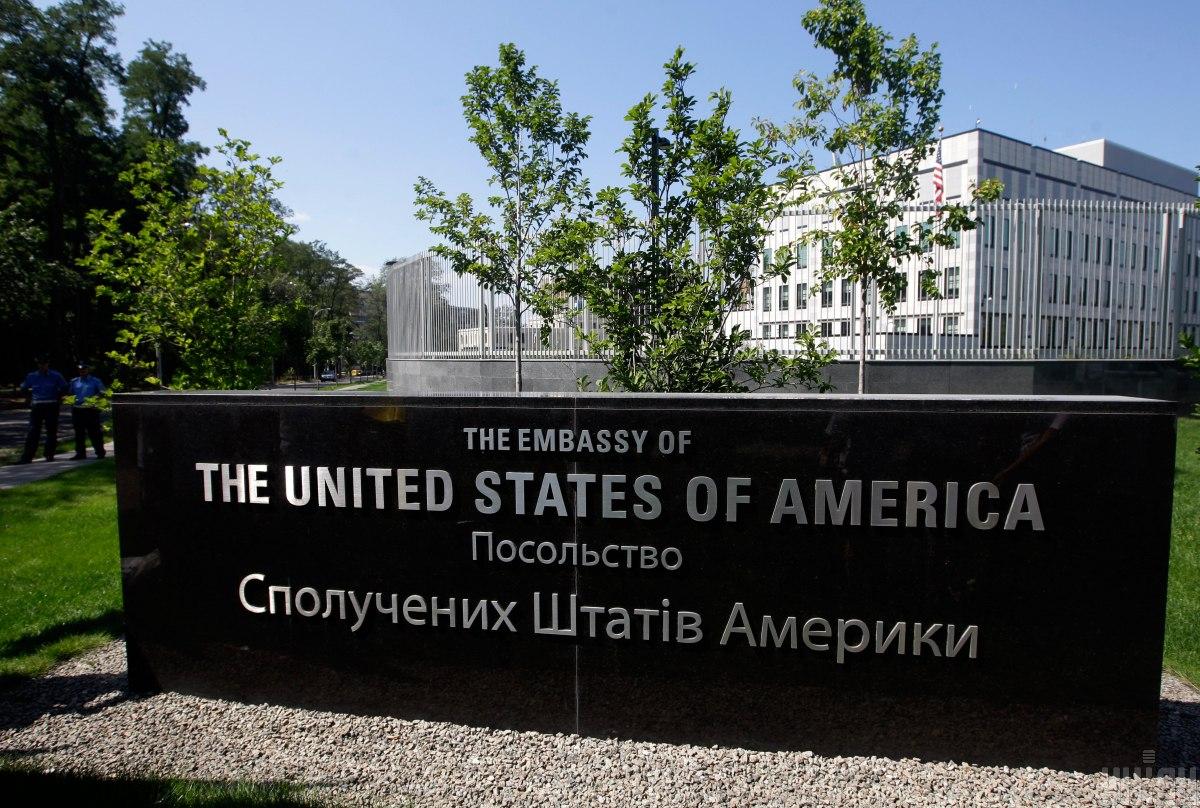 An official statement by the Embassy is expected soon / Photo from UNIAN
Law enforcement officers confirm the death of an employee of the U.S. Embassy in Kyiv, which was previously reported by the media.
This was announced by the Kyiv police's press service.
Read alsoPolice classify assault on Balukh as robbery
A woman with a head injury was found in a forested area near the railway tracks on Tolbukhina Street on September 30. She was unconscious and was rushed to hospital, but later she died.
"During the inspection of the victim's belongings, a U.S. Embassy employee's identity card with her name was found," the police said.
Priority investigative actions are now under way in the hospital and at the scene of the incident, while eyewitnesses are being established.
What is known about the suspect
The police have already established that a man may have been involved in a probable beating. He is about 30-40 years old, his height is around 192-200 cm. He was wearing black shorts, navy blue sneakers and a T-shirt, with dark hair (cut short on the sides). He is now wanted.
Legal qualification of the incident
Information on the fact was registered in the police department of Kyiv's Shevchenkivsky district. Checking is in progress. Based on its results, the appropriate legal qualification will be delivered.
U.S. diplomats' reaction
The press service of the U.S. Embassy in Kyiv said in a comment to Hromadske that they are now checking the information and all the details will be published on social media on September 30 or October 1.
Death of an employee of the U.S. Embassy: What was known before
On September 30, the media reported that an unconscious employee of the U.S. Embassy was found on a street in Kyiv, she had a head injury. The victim was identified as Sanver Nikaelo. The woman was admitted to the hospital, but she later died from injuries.