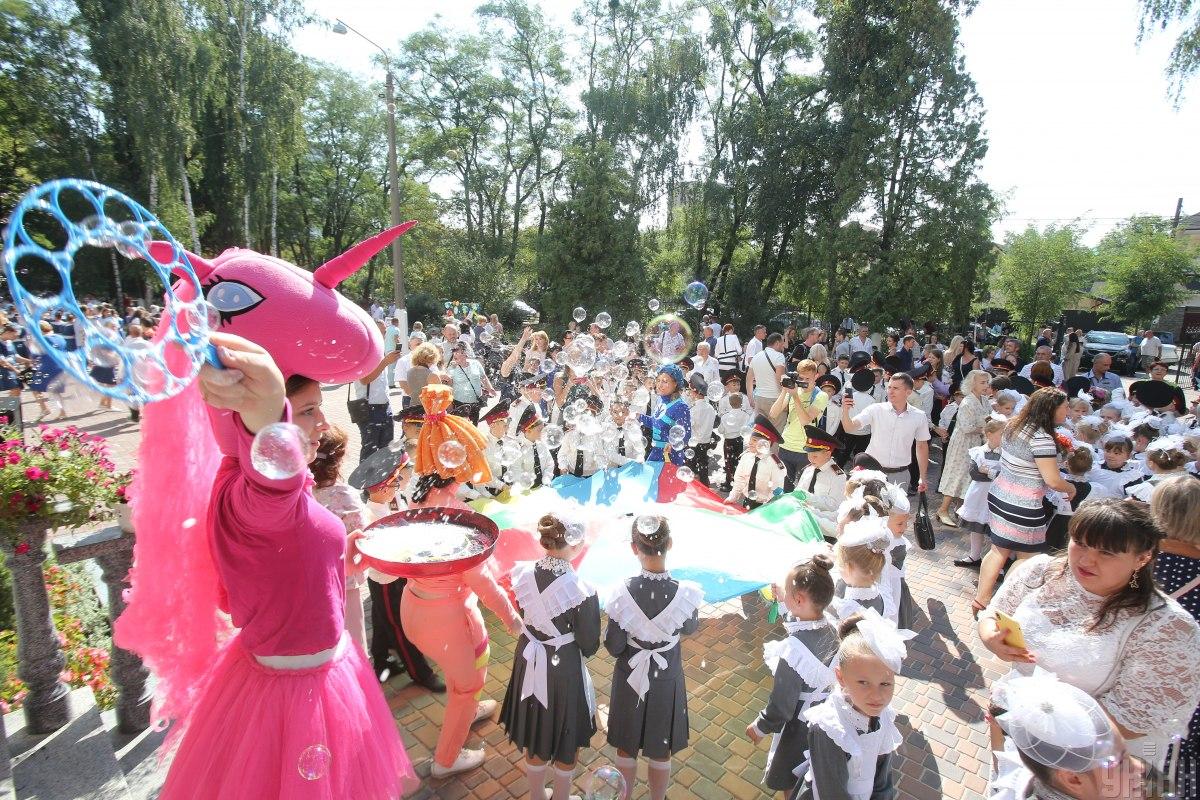 Photo from UNIAN
Head of the Main Department of Ukraine's State Food Safety and Consumer Protection Service Oleh Ruban says school celebratory assemblies dedicated to start of the new school year may be canceled in Kyiv if the capital city is included in the "orange" quarantine zone.
Read alsoSchools in Ukraine's red quarantine zone to operate online – health ministry"School assemblies on September 1 are also a gathering of people, but they belong to cultural events. They may be held if the settlement is included in the 'green' or 'yellow' zones, but in line with all rules and regulations: wearing face masks, using hand sanitizers, and observing social distancing," the Segodnya newspaper quoted Ruban as saying on August 26.
"In addition, the assemblies should be held on a separate territory, where each person will be provided with an area of five square meters. If Kyiv is included in the 'orange' zone, all assemblies will be canceled. They are prohibited in this case," he said.
According to the official, another rule will be introduced in educational institutions from the beginning of autumn, namely control over changes in the premises' microclimate.
"It is scientifically proven this pathogen is transmitted in closed dry and humid premises. Therefore, control over the microclimate is required. The norm is 40%-60% humidity, while the room temperature should not exceed +20°C to +10°C. There is also a fifth factor: if someone gets sick, or the symptoms of the disease appear, he should consult a doctor immediately," Ruban added.
Quarantine in Ukraine
The adaptive quarantine was introduced on August 1. Ukrainian regions were split into the red, green, orange, and yellow zones depending on hospital load, the average number of PCR and ELISA tests, the ascertainment rate of COVID-19, and daily spread dynamics.
Quarantine-related curbs differ in each zone. The mildest ones are in the green zone, the regions included in the red zone have to introduce the toughest restrictive measures.
Updated quarantine zoning became effective in Ukraine on August 17. Kyiv was included in the yellow zone.
In Ukrainian schools within the "orange quarantine zone", teachers will be wearing protective face shields in class.