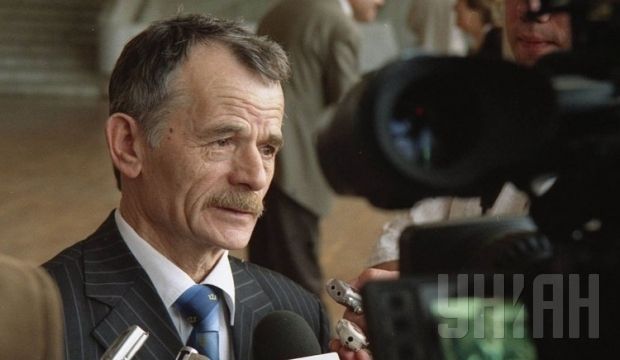 Mustafa Dzhemilev: Some Crimean Tatars are not willing to take the risk of crossing border to vote in Ukraine / Photo by UNIAN
"We have to wait an hour or two at the border and suffer humiliating searches," Dzhemilev told a correspondent of the Web site.
He said crossing the border of the annexed Crimean peninsula with mainland Ukraine is a long and humiliating procedure. In addition, Crimean Tatar activists fear they will not be allowed to return to Crimea after voting in Ukraine.
 "If the border guards let us go out, we are afraid that they will not let us back in. Since the [May 25] presidential elections the situation has worsened, so people are not prepared to take the risk."
However, Dzhemilev said some Crimean Tatars would participate in voting in any case, but this time they will cross the border with mainland Ukraine individually, and not in organized groups.
The early parliamentary elections of Ukraine will be held on October 26. According to the Central Election Commission, 3,500 Ukrainian citizens in Crimea have registered to vote – half the number that registered to vote in May's presidential election in Ukraine.