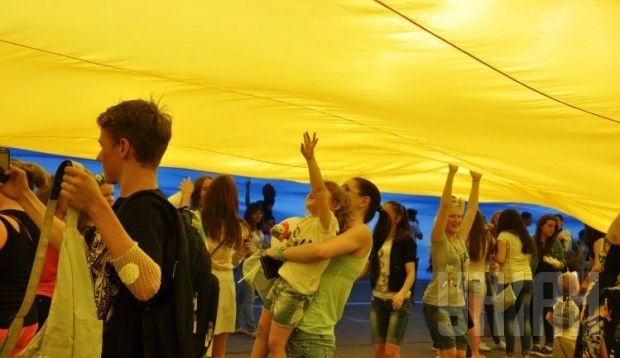 Ukraine is on the path to becoming a true European state, says President Petro Poroshenko / Photo by UNIAN
"If we build a new strong economy, a country without corruption, and accept the rule of law, we will begin to live in a new way," Poroshenko said.
He said the conflict in the Donbas region should not be an obstacle to the implementation of reforms in the rest of the country.
"It's right now, or never, because today we are united as never before, we have a team that knows how to make reforms, and can do so," the president said.
"We will form a new pro-European coalition without lies and populism, and Ukraine will become an honest and effective state."
The president also said Ukraine was supported by all European countries in its desire for peace and European integration.
"Today the European Parliament voted to extend the unilateral preferences [the EU has granted] Ukraine. Europe is opening its markets for Ukrainian products, manufacturers, and Ukraine has defenses, and won't permit Russia to use any customs or other restrictions against us. This is our victory."
At the close of the presentation of the 2020 Reform Strategy the president presented documents for apartments to families of four soldiers killed while serving in the Donbas combat zone. Six soldiers wounded in battle also received documents for apartments.