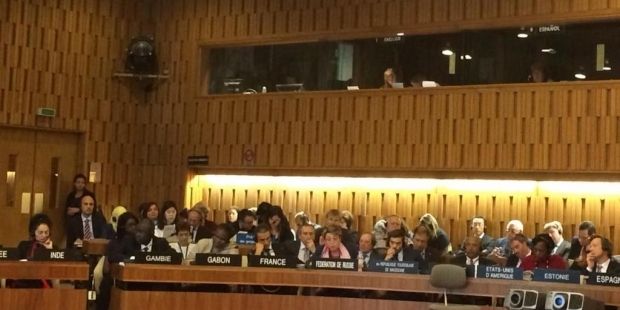 UNESCO considers Crimea part of Ukraine / @SergiyKyslytsya
This was reported by the Deputy Head of the Ukrainian Foreign Ministry Serhiy Kyslytsya on Twitter.
"UNESCO has confirmed that the Autonomous Republic of Crimea is part of Ukraine, despite all of Russia's words and actions," he wrote.
According to him, the organization determined its position during a discussion about Ukraine and the organization's Partners Project. Twenty-two countries voted for a resolution recognizing Crimea as part of Ukraine. Russia, Cuba and China voted against the resolution.
Kyslytsya expressed his gratitude for the work of leading Crimean Tatar politician Refat Chubarov, who was a member of the Ukrainian delegation.
In addition, he quoted the representative of Russia, Eleanor Mitrofanova, who stated that Crimea has three official languages, but in accordance with the law, the education must be in Russian. She also has declared that UNESCO representatives can enter Crimea only with the permission of the Russian Federation.
Kyslytsya said the decision taken by UNESCO was important not only for the status of Crimea, but also for the future of UNESCO itself.