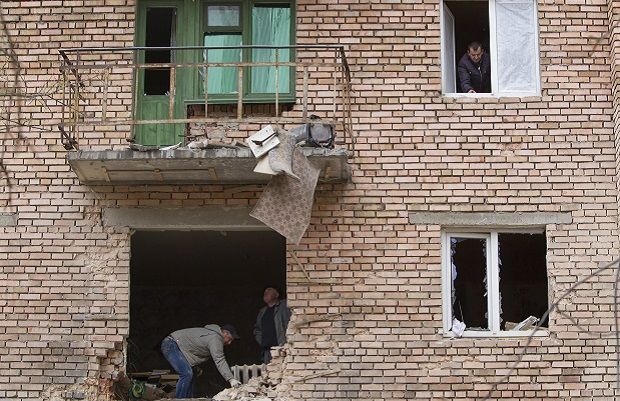 REUTERS
The press service told UNIAN that yesterday, on October 23, despite the ongoing fighting the city's utility companies managed to complete a series of preparatory tasks ahead of winter. In particular, it said the workers of the city water company had performed their duties in extremely dangerous conditions, and that they are continuing to do so.
It said Donetskgorvodokanal has prepared the water supply and sanitation system of the city for winter. This year, for the first time, there were no planned shutdowns of waterpipline sections, with extensive regular repair work being postponed. Nevertheless, all the necessary measures to ensure the steady operation of equipment in the winter period have been undertaken.
Also on October 23, specialists of city gas company PJSC Donetskgorgas carried out a series of activities to restore the gas supply in the Kuibyshev, Petrovsky and Kyivskiy districts of the city, the press service said.
However, 3,939 sites, including 1,078 apartment blocks and 2,861 private sector facilities, are still disconnected from the gas supply, the press service said.