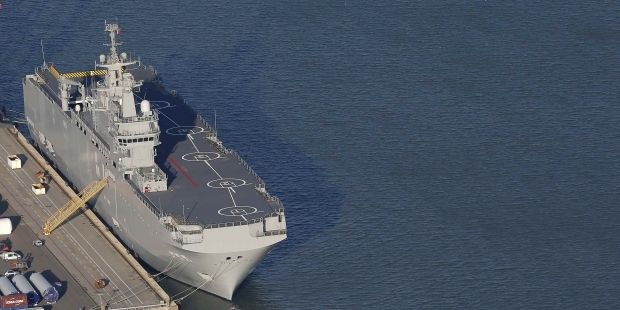 REUTERS
"The matter will be brought to the courts, [with Russia] demanding a forfeit [for the failure to carry out scheduled deliveries], as is common practice in the whole of the civilized world," Ivanov said.
"Whether or not the contract will be executed is up to Paris to decide, not Moscow.
"We have long-standing Russian-French relations, and I would not like to see market volatilities overtake  these long-term mutual interests."
France has declared it will be unable to deliver the Mistral-class helicopter carriers to Russia in to absence of a peaceful settlement to the political situation in Ukraine.
However, according to the latest reports, Russian navy servicemen are continuing to train on one of the Mistral ships in the Bay of Biscay.