OSCE drones take to skies in Donbas
The regular use of reconnaissance drones to monitor the situation in the east of Ukraine has started, the Special Monitoring Mission of the Organization for Security and Cooperation in Europe (OSCE) said on Friday.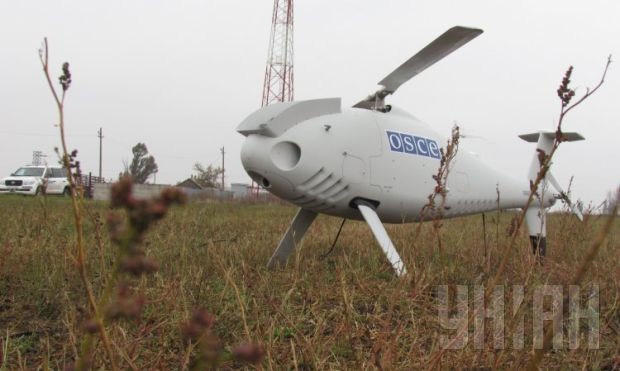 According to the Minsk Protocol on halting the war in eastern Ukraine, the OSCE is to monitor the Ukrainian-Russian border / Photo by UNIAN
"With favourable weather conditions, the drones will be launched for operations on Friday in eastern Ukraine," the press service of the OSCE said.
The drones, Schiebel Camcopter S-100s, are Austrian-made unmanned aerial vehicles provided under a contract between Schiebel and the OSCE.
The drones will be operated with the permission and supervision of the monitoring mission, and the data received will be the property of the OSCE, and will be solely for the use of the monitoring mission, the OSCE press service said.
If you see a spelling error on our site, select it and press Ctrl+Enter