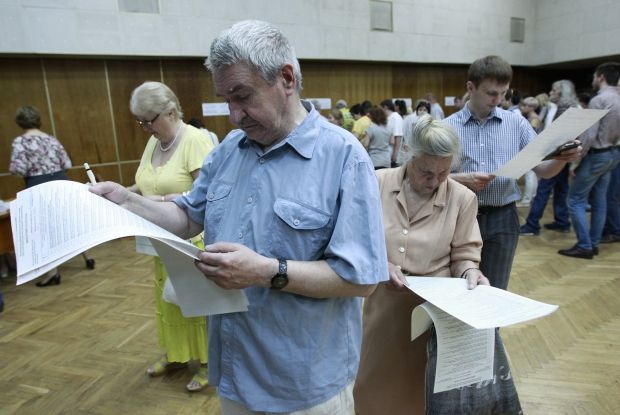 REUTERS
The coordinator of the parliamentary and electoral programs of the SUPPORT public network, Olga Aivazovskaya, said at a press conference at UNIAN that none of the citizens of occupied Crimea and Sevastopol - around 1.8 million voters - would be able to cast their ballots.
"In Donetsk region, according to our estimates, 49% of voters will not be able to take part in the elections, while in Luhansk region, which has 1.6 million citizens, 69% of voters will not be able to participate in the vote, which means 1.2 million citizens," Aivazovskaya said.
Aivazovskaya also said SUPPORT welcomed a decision by the Central Election Commission to the release voters in Donetsk and Luhansk regions from the obligation to personally contact the state register of voters to provide documents proving that they need to temporarily change their voting place.
At the same time, the network said that the CEC has not paid sufficient attention to the awareness among the general public about the organization of the vote in the districts of Donetsk and Lugansk regions that are fully or partially under the control of illegal armed groups.