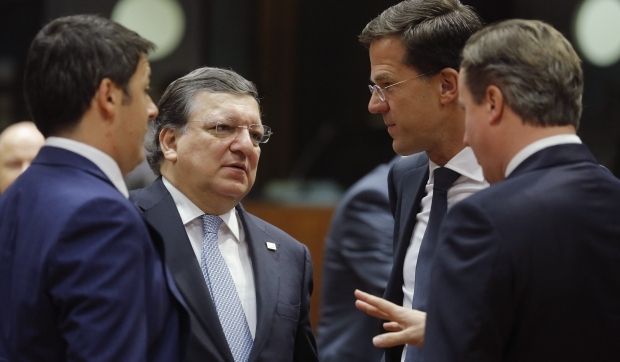 REUTERS
The statement was drawn up during the European Council meeting on Ukraine, which is being held on Friday in Brussels and is being attended by EU heads of state and government.
"The European Union expects that the Russian Federation will respect the national sovereignty and territorial integrity of Ukraine, and contribute to the political stabilization and economic recovery in Ukraine," the statement reads.
"In this case, Russia has to take responsibility for the implementation of the Minsk Protocol. In particular, the Russian authorities should prevent any movement of troops, weapons and militants from its territory to Ukraine. It should influence the separatists to carry out the Minsk commitments in the proper way."
"The EU and its member states have fully supported a political solution to the Ukrainian crisis. We have increased the monitoring capabilities of the OSCE, we are providing the humanitarian aid and we have kept Ukraine on the reform track, in particular, in decentralization and the protection of national minorities' rights."
In addition, EU officials say Russia should support the OSCE's efforts to resolve the crisis in Ukraine.