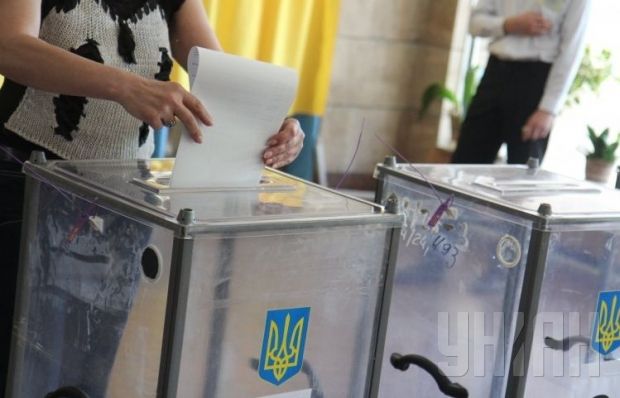 UNIAN
The main project event is the presentation of the results of an international exit poll organized by four partners: the Government of Canada; Rating, Sociological Group (Ukraine), Baltic Surveys / The Gallup Organization (Lithuania), supported by the International Republican Institute – IRI.
The data collection methods allow to analyze information and to provide exit poll final results immediately after voting stations close. The polling will be conducted in all regions of Ukraine, except for Crimea.
The exit poll results will be announced at 2001. They will show which political parties will be in the future composition of Verkhovna Rada of Ukraine. In addition, the following information will be demonstrated:
the level of political parties support in the regions of Ukraine, namely:
in each region – the winning party, as well as ratings of the other parties;
the level of parties support among different demographic groups, namely:
the parties with the highest support by Ukrainian women, the parties elected by men, which political party most appealed to young people, the preferences of the older generation etc.;
the electorate structure of the major parties.
It is expected that exit poll will cover at least 330 voting stations, sampling – about 20,000 respondents (depending on attendance). The margin of error of the results for large values is less than 1.5%, and for small less than 1%.
The voting stations for exit polls implementation were selected randomly based on the uniformity principle. The respondents at the stations will be selected according to spacing which is constant throughout polling day. The polling will be anonymous - respondents will independently fill in a questionnaire (ballot paper) and will then drop it in special boxes. In total about 1,000 interviewers and other professionals will work on the exit poll.
The International Exit-Poll results will be presented by:
Igor Tyshchenko,
Founder of Rating, Sociological Group (Ukraine)
and
Rasa Alisauskiene,
Director of Baltic Surveys / The Gallup Organization (Lithuania),
We expect the attendance of the Ambassador of Canada to Ukraine Mr. Roman Vaschuk, who will deliver a speech before announcement of the results of the exit poll (at approximately 1950), organized by the government of Canada.
The simultaneous translation (English) of the event is to be provided for foreign media representatives.
The Project "Election Day: Results" will be broadcasted live on UNIAN's Web site and on UNIAN-TB, a TV channel.
Media accreditation is required for the event.
For additional information and accreditation, please, call +38 (044) 498 07 64, (067) 344 86 00.
We will provide further information on other events at UNIAN under the Election Day: Results project.