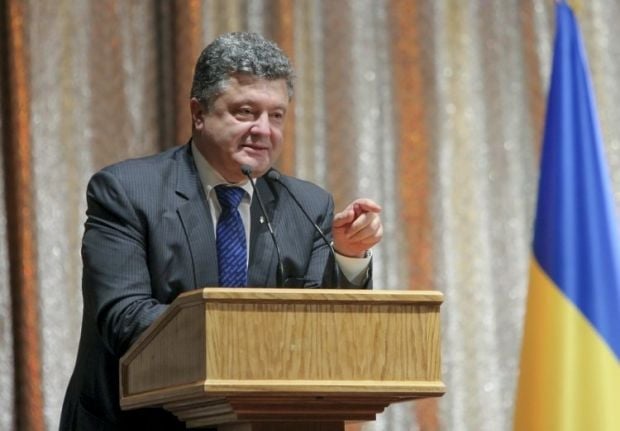 President Petro Poroshenko has created a secret group to fight corruption and smuggling in Ukraine / Photo by UNIAN
According to an UNIAN correspondent, SBU Chief Valentyn Nalyvaychenko revealed the creation of the group on Friday at a briefing in Kyiv.
"The President has created a high-level group, [and] we're not naming the leader of this group -in fact he is a very high-ranking official of the Presidential Administration," Nalyvaychenko said.
"This is a high-level group, which is engaged every day in monitoring the revenues of every customs and every fiscal institution. According to this monitoring it will be able to see smuggling or tax evasion or other corrupt actions, which will lead to decisive presidential orders and criminal proceedings or the removal of offficals from office."
"If you see a new appointment, including in the law enforcement agencies in the regions, this will often be the consequence of a person [being replaced for] failing to manage his work or allowing smugglers to transport containers without paying anything to the budget."
"The president has a clear vision that law enforcement officers of any rank should be fired and prosecuted for assisting smuggling," Nalyvaychenko said.
"The SBU system conducted 100% lustration amongst its representatives and leaders before the president signed this law. My first deputy, who was responsible for the struggle against corruption and smuggling, has been replaced," said Nalyvaychenko.