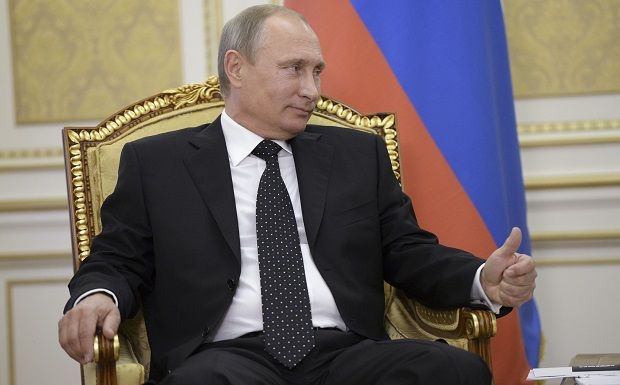 REUTERS
The Russians claimed that their country was hardly affected by U.S. and EU sanctions, arguing that the loss of European investments and partners will be compensated for by strengthening ties with China in the business and defense areas. One senior official pointed out that the former Soviet republic of Moldova, which also ratified the Association Agreement with the EU in July and is holding elections next month, could become a new area of conflict if it does not take seriously the mistakes made by Ukraine and Georgia.
The views on global issues expressed by many members were also very different. The main issue for most of the Americans and Europeans was how to keep the world order established after the Cold War, and which is under threat due to the Russian aggression. Meanwhile, the Russians mostly suggested that this order existed no longer, and were more concerned about the establishment of a new one.
It seems Russia has elaborated a new settlement plan, based on the Monroe Doctrine, which was developed by the President James Monroe in 1823 to deprive the European nations of the opportunity to colonize land or interfere with states in North or South America. New world order, from its false perspective, will no longer be based on the recognition of universal values​​, but rather on a "balance of interests" of great powers.
This year the meeting of Valdai International Discussion Club demonstrated that "Russia is not trying to step aside. Russia does not think that it is acting from a position of weakness, but, on the contrary, it is acting from a position of strength, using events in Ukraine as a platform for the implementation of a larger plan," said James Sherr, an associate fellow of London-based Chatham House thinktank.
This is the kind of confidence the Russian leaders and foreign policy experts are trying to display. However, sometimes a sense of anxiety takes hold as important decisions about the future of the country are taken in a rush, and they may not always lead to sustainable results.