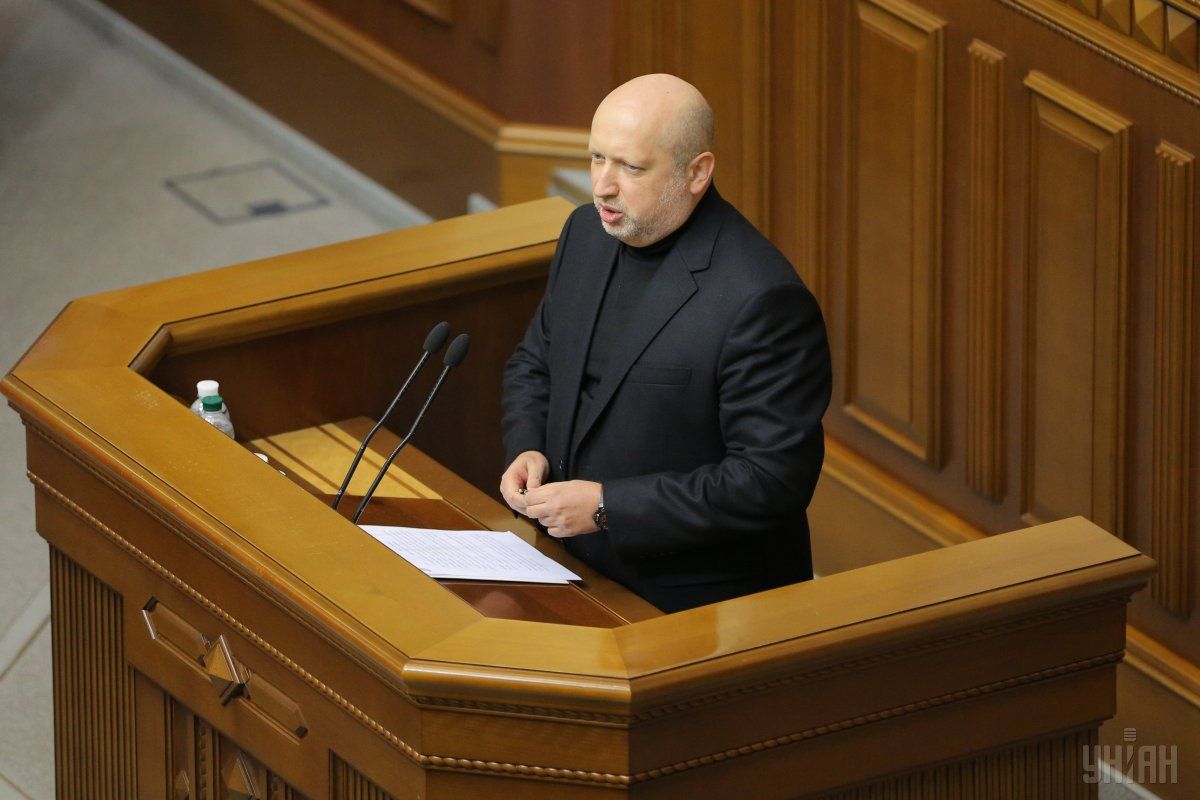 Photo from UNIAN
Former acting president of Ukraine, now Secretary of the National Security and Defense Council, Oleksandr Turchynov, says that at the beginning of the Russian aggression, a full-blown offensive of a 200,000-strong Russian army was expected from in north and east of Ukraine.
Therefore, some 5,000 combat-ready troops of the Armed Forces of Ukraine were deployed to defend the routes of Russia's most possible offensive while Ukraine had no sufficient forces to repel Russian aggression in Crimea,  Turchynov said while testifying in court in the Viktor Yanukovych treason case, an UNIAN correspondent reported from a courtroom in Kyiv.
Read alsoTurchynov: Donbas reintegration bill broadens army capabilities to counter Russian aggressionMr Turchynov also said the then-defense minister Ihor Teniukh reported at the NSDC meeting on February 28, 2014, that it was a realistic task to gather no more than 5,000 combat-capable troops from across Ukraine, while the most imminent threat at the time was Russia's potential invasion of mainland Ukraine.
Therefore, a decision was taken at the NSDC meeting to transfer combat units to the east and north of the country to prepare to defend the territory from the Russian army in these directions, according to Oleksandr Turchynov.
Read alsoWitness in Yanukovych case: Ex-chief of General Staff Ilyin in 2014 compelled troops to defectIt was earlier reported that the NSDC secretary ruled out active offensive actions by Russia by the time the FIFA World Cup is held in Russia in the summer of 2018.