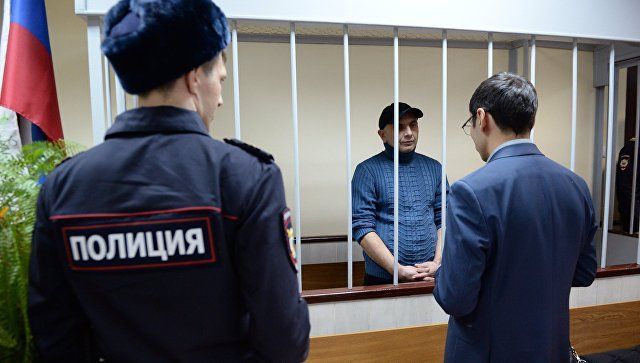 krymsos.com
The "Supreme Court" of Russian-annexed Crimea on Friday ruled in the case of Ukrainian citizen Andriy Zakhtey, accused of plotting sabotage and illegal storage of ammunition and explosives, sentencing him to six and a half years in a high-security penal colony.
The court also ordered that the Ukrainian pay a RUB 220,000 fine. Zakhtey's lawyer Ihor Pyvovarov said that the defense would challenge the verdict in the appellate instance, Radio Liberty wrote.
Read alsoSaboteurs attack AFU's arms depot in Donbas, soldier woundedAs UNIAN reported earlier, August 10 the Russian FSB claimed that they prevented terrorist acts at the sites of critical infrastructure in Crimea, allegedly plotted by the Ukrainian military intelligence.
The FSB also announced they had slammed down on a "Ukrainian network of agents" and arrested "saboteurs." According to the Russian special services, "one of the organizers of the hindered terrorist attacks was Yevgeny Panov. He was branded an "employee of the main intelligence directorate of the defense ministry of Ukraine".
Andriy Zakhtey was detained in the occupied Crimea on charges of the alleged conspiracy in plotting terrorist acts.