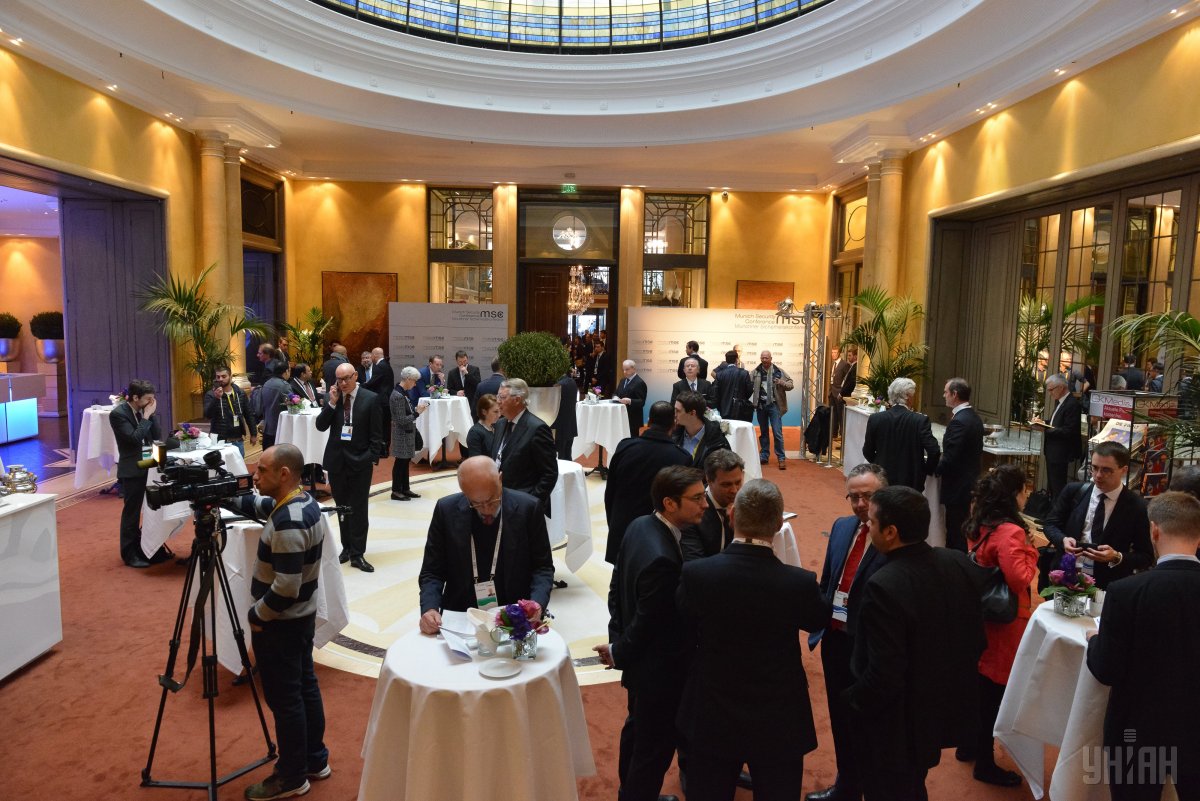 Photo from UNIAN
The war between Russia-backed separatists and Kyiv's forces in eastern Ukraine, as well as the spectre of a war with North Korea will dominate this year's Munich Security Conference, on February 16-18.
Both the U.S. special envoy for the conflict in Ukraine, Kurt Volker, and his Russian counterpart, Vladislav Surkov, last month offered guardedly optimistic assessments of their recent talks on a possible UN peacekeeping mission to end the fighting, which has killed more than 10,300 since April 2014, New Europe reported.
Russian President Vladimir Putin has suggested a limited U.N. peacekeeping mission to eastern Ukraine, which many in the West see as an opportunity to negotiate a broader U.N. force to restore order, diplomats say.
A report commissioned by former NATO chief Anders Fogh Rasmussen – now an adviser to Ukraine's President Petro Poroshenko – will be presented to officials including the U.S. special envoy to Ukraine, Kurt Volker, at the Munich Security Conference on Saturday.
Over 700 unarmed civilian observers from the Organization for Security and Cooperation in Europe (OSCE) currently operate monitoring missions on the conflict, but these have not reduced tensions.
Read alsoU.S. ready to help stop war in Donbas - VolkerBefore the opening of the Munich Conference today, chairman Wolfgang Ischinger warned of escalating tensions between Washington and Pyongyang, strained NATO-Russia ties, the possible "unraveling" of landmark nonproliferation treaties, and "rising nationalism and illiberalism" that he sees "weakening some of the core principles of the international order."
"In the last year, the world has gotten closer – much too close! - to the brink of a significant conflict," Ischinger wrote in the introduction to a report released ahead of the conference.
Russian President Vladimir Putin, who used his only appearance at the conference, in 2007, to vehemently criticise the United States for what he portrayed as its dangerous and destabilizing role in the world, is dispatching Foreign Minister Sergei Lavrov to Munich.
U.S. President Donald Trump's secretary of defense, Jim Mattis, and national security adviser, HR McMaster, are among those to represent Washington at the conference, as is CIA Director Mike Pompeo.
Read alsoOSCE co-ordinator holds secret meeting with Putin's aide Surkov - GerashchenkoIn Munich, Lavrov may stress that Moscow and Washington should cooperate in spheres of common interest and portray the nadir in U.S.-Russian ties as the fault of the previous U.S. administration under President Barack Obama.
Other world leaders and top officials scheduled to address the conference include British Prime Minister Theresa May, European Commission President Jean-Claude Juncker, French Prime Minister Edouard Philippe, Israeli Prime Minister Benjamin Netanyahu, Iranian Foreign Minister Mohammad Javad Zarif and Turkish Prime Minister Binali Yildirim,
Other global challenges set to be discussed at the Munich conference include defense cooperation in the EU and NATO, the impact of technology on democracy, and nuclear security.
UK prime minister Theresa May will give a speech on Saturday on the future security cooperation between Britain and the EU. The British government, which has the largest defense budget among EU countries, hopes that offering to keep some of its security arrangements with the bloc will help it win concessions on future trading relations.