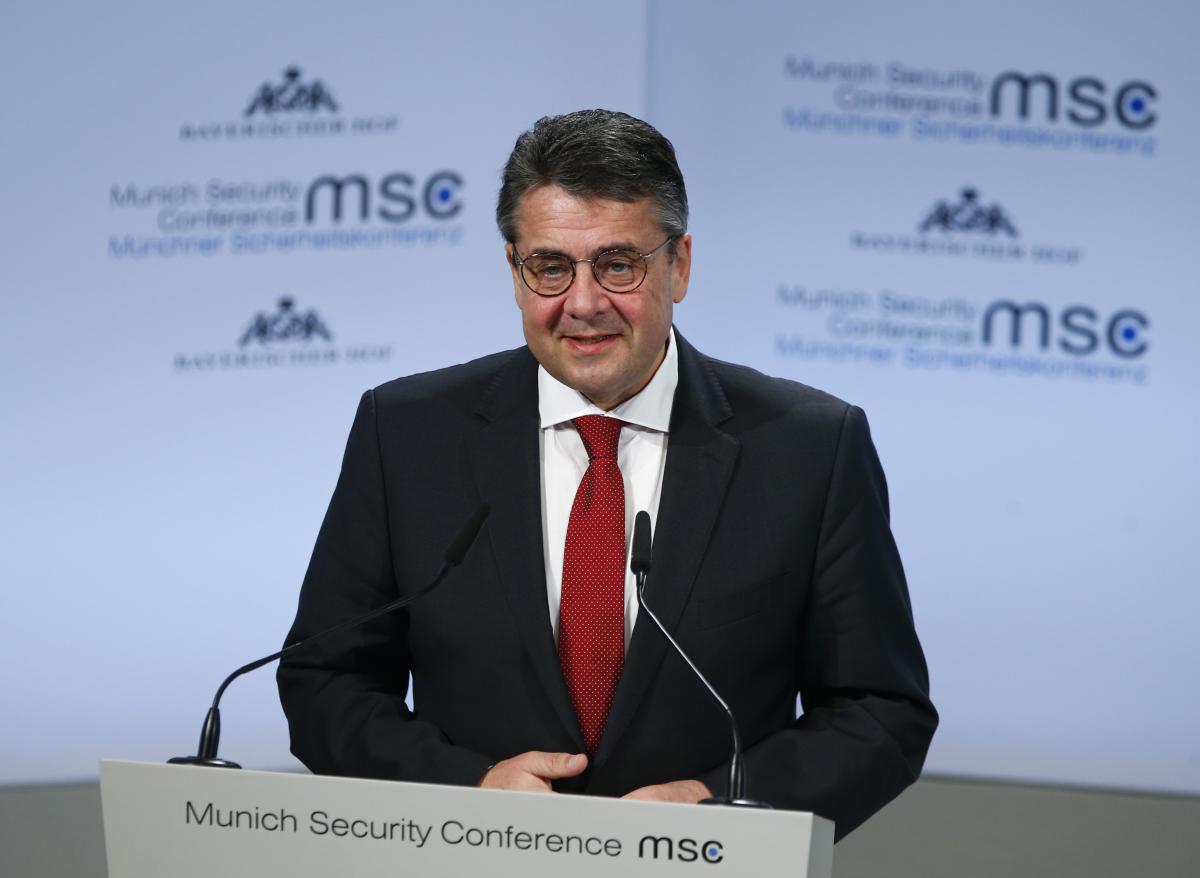 REUTERS
German Foreign Minister Sigmar Gabriel said on Saturday he favored easing some sanctions imposed on Russia if a ceasefire could be implemented in eastern Ukraine with the help of U.N. peacekeepers.
Gabriel said it was "not realistic" to insist on full implementation of the Minsk peace accords before offering some sanctions relief, Reuters said.
He said he realized his view differed from the official position – that sanctions could only be eased when the Minsk peace accord was fully implemented – but said it was in the world's interests to break the current impasse.
A Russia-backed separatist insurgency led to fighting in eastern Ukraine that has killed around 10,000 people since 2014.
While the Kremlin denies providing military support for separatists there, the European Union and the United States have imposed sanctions on Russia for backing the rebels and for annexing Crimea from Ukraine.
Full-scale combat largely ended in 2015 after France, Germany, Russia and Ukraine sponsored a ceasefire agreement in the Belarus capital Minsk, but casualties are still reported on a near daily basis.
Russia last proposed bringing U.N. peacekeeping forces into eastern Ukraine.
Read alsoGradual sanctions lift should stimulate Russia to fulfill Minsk deal – Germany's GabrielGabriel said that, while there were fundamental differences over that plan, it was "one of the few realistic options" for trying to end the violence, and Germany would push for progress on it at the United Nations.
"We need progress urgently because the world is becoming more dangerous," Gabriel told a meeting also attended by Russian Foreign Minister Sergei Lavrov on the sidelines of a Security Conference in Munich.
Russia was an indispensable partner in global efforts to prevent the proliferation of nuclear weapons, Gabriel added, citing North Korea's efforts to develop a nuclear capability.
Gabriel, a former economy minister, and Lavrov said they aimed to expand bilateral trade, which rose 20 percent last year.
The two ministers are due to hold a face-to-face meeting later on Saturday, but plans for a four-way meeting on the Ukraine crisis on Friday also including France and Ukraine collapsed after a scheduling conflict.
Gabriel also defended plans for the Nord Stream 2 gas pipeline that would connect Germany and Russia under the Baltic Sea, a project bitterly opposed by Poland, Ukraine and Baltic states on concerns it would increase Europe's dependence on Russian gas and could cut off Ukraine from gas transit fees.
He said Germany intended to ensure continued use of the existing transit pipeline through Ukraine, and he believed Russia was open to that possibility.
The United States last month said it viewed Nord Stream 2 as a threat to Europe's energy security.