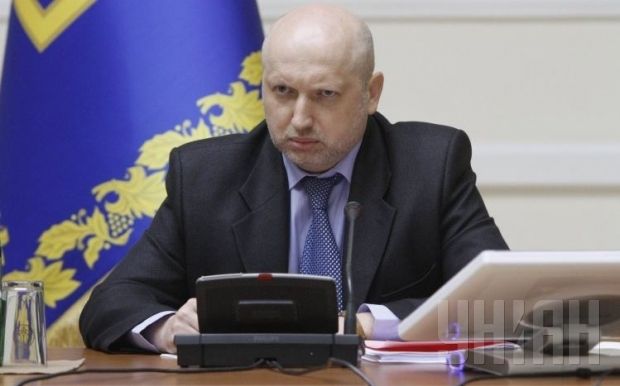 Turchynov says he sees no need for new colaition deal / Photo by UNIAN
"Let's just go back to the agreement worked out in February, and resign it," Turchynov told journalists at a briefing at Popular Front Party headquarters in Kyiv, referring to a deal struck by the then opposition to assume power after former President Viktor Yanukovych fled the country in the wake of the popular uprising against him.
"The main task of uniting is the formation of the government and parliamentary leadership," Turchynov said.
"We have not changed our priorities – our European choice. We need to go back to the documents signed in February this year, and re-sign them. We can have more than 300 deputies in the [parliamentary] majority."
Turchynov said that after the official announcement of the election results Popular Front would initiate the creation of a coalition.
"There's no time for procrastination: the new government should get to work the next day after the new parliament begins its activities," Turchynov said.
According to earlier UNIAN reports, seven political parties have won parliamentary seats based on the data from three exit polls. They are the Bloc of Petro Poroshenko, the Popular Front Party, the Samopomich (Self-Reliance) Party, the Radical Party of Oleh Liashko, the Opposition Bloc, the All-Ukrainian Union Svoboda (Freedom) and the Batkivschyna (Fatherland) Party. 
It was reported on Sunday that the Poroshenko Bloc would put forward a coalition deal on Monday.