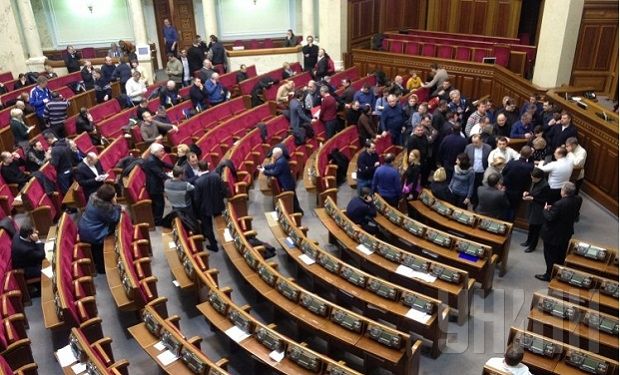 The new parties in Ukraine's Rada say they will prioritize decentralization and other key reforms in Ukraine / Photo by UNIAN
Lviv Mayor Andriy Sadoviy, the leader of Samopomich, said on the Right To Power television program that his part would propose legislation to decentralize power, Ukraine's TSN television news service reported.
In particular, Sadoviy called for more powers to be given to Ukrainian villages and towns, while reducing the number of officials in local government.
Sadoviy also said that parliament should make judicial reform one of its first priorities, as well as the establishment of municipal police forces.
Poroshenko Bloc leader Yuriy Lutsenko said that as well as concentrating on the decentralization of power, the new parliament must above all step up its fight against corruption and make adjustments to the tax system.
The scope of the tasks facing the new parliament not however limited only to the mentioned reforms, Lutsenko said.
Popular Front representative Victoria Siumar said she believes that it is important to begin with the reform of the law enforcement system and the Armed Forces of Ukraine. However, she emphasized the challenges of implementing reform in the face of external aggression.
Siumar also supported the idea of ​​reforming the tax system, which would allow the 2015 budget to be approved under new rules.
Decentralization should be the third area reform to be addressed by the new Ukrainian parliament, Siumar said.