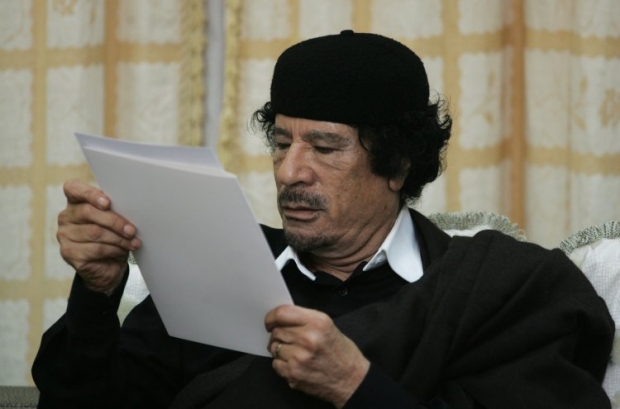 REUTERS
The regime of the former Libyan leader Moammar al-Gaddafi could be involved in financing presidential campaigns in Europe, including in Ukraine – in favor of Yulia Tymoshenko at the 2010 elections.
According to a London-based Arabic newspaper Asharq Al Awsat at least EUR 4 million was allocated for the Tymoshenko campaign.
After the "Orange Revolution" in Ukraine in 2004, Tymoshenko became her country's prime minister before later running for president.
One of the closest aides of Gaddafi's son Seif al-Islam revealed that he himself had delivered the funds for her campaigns.
Read alsoVolker meets Ukraine's Tymoshenko in Washington"I had them in a briefcase and I traveled to Ukraine on a private jet. I arrived at Kyiv airport and delivered the case to the deputy prime minister," he said. 
According to RFE/RL, the batch of EUR 500 notes was ordered by the-then Prime Minister of Libya, Baghdadi al-Mahmoudi (now serving a prison sentence in Tripoli).
In a comment to RFE/RL, Tymoshenko's press secretary Maryna Soroka said: "This information does not correspond to reality, this is all not true."
Read alsoTymoshenko slightly ahead of Poroshenko in December pollsBesides, the newspaper in an article it called part of the "Series on Libya Details Gaddafi's Funding of Western Presidential Campaigns" claims Tripoli also pumped $5 million in the presidential campaign of a candidate running in the 2004 U.S. elections and EUR 50 million on financing Nicolas Sarkozy's campaign in 2007. Neither Washington nor Paris have delivered a comment on the claims yet.
In 2011, a civil war raged in Libya which resulted in the ousting of Moammar al-Gaddafi who was later captured and executed on Oct 20, 2011.