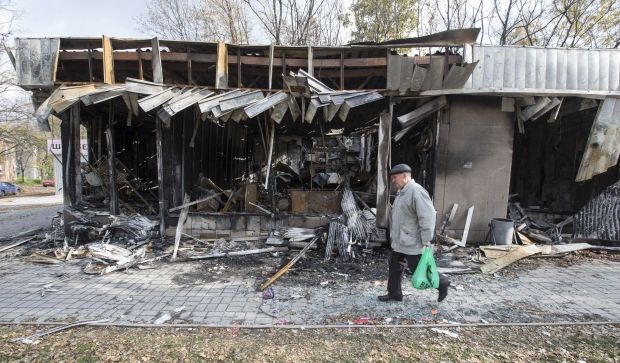 REUTERS
Donetsk Region Governor Oleksandr Kikhtenko, speaking to journalists in government-held Kramatorsk in Donetsk region on Monday morning, said the coordinated work of all security forces and the representatives of local authorities had ensured that election day and the vote count on election night had passed with no serious incidents. 
"Thanks to the well-established coordination, we managed to hold elections in the Donetsk region and ensure our citizens had the right to elect the parliament," Kikhtenko said, according to the administration press service.
He said that voter turnout, according to the preliminary data, was nearly 31.5% in the region, part of which is controlled by Russian-backed anti-government insurgents.
Speaking about the situation in the Anti-Terrorist Operation zone as a whole, he said "the regular regime is being maintained."