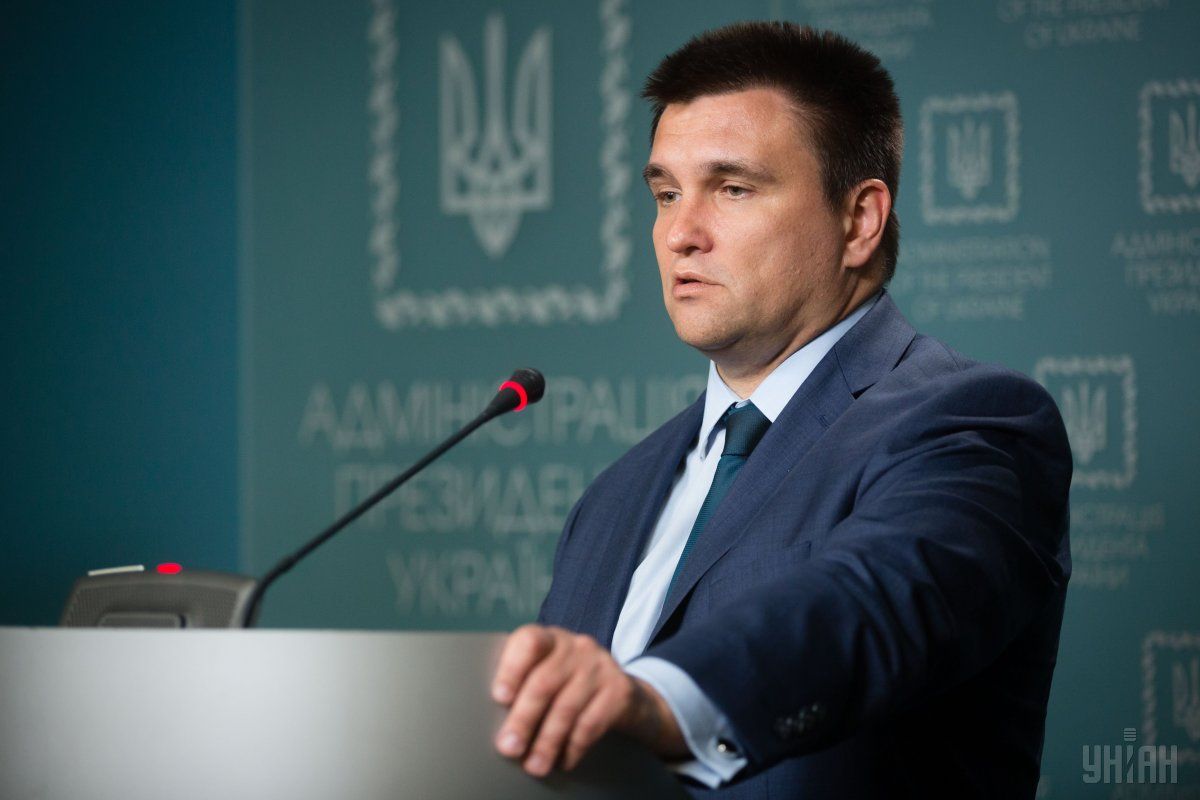 Photo from UNIAN
Ukrainian Foreign Minister Pavlo Klimkin has said that it will take at least 6-10 months once a political decision is passed to deploy a United Nations peacekeeping mission in Donbas.
"If a political decision is made, then, as a rule, it takes at least six, nine or 10 months, or even more, for the United Nations to deploy the mission, and this is a rather large-scale mission," Klimkin said, speaking on Ukraine's ICTV channel.
Read alsoReuters: Ukraine crisis needs 20,000-strong U.N. force: report"But this does not mean that this will happen at any one point of time, at a certain moment. This will happen in stages. It is important for it to be happening in a way not to let Russia freeze the process at some stage and exploit it to put pressure on us and the West," he added.
Klimkin stressed that it is impossible to deploy a functioning mission within 20-30 days. "It will take months," he stressed.
According to Ukraine's top diplomat, the logic of security should prevail in the issue of the mission's deployment.
"I will say functionally: first, tough security, then overall security, and then only preparation for the next election and a certain political component," Klimkin said.
The minister noted that there was no serious talk about peacekeepers in Donbas a year ago.
Read alsoDonbas war cannot be stopped without peacekeepers – Ukraine's envoy to TCG"I am well aware that we and Russia live in two different worlds as regards peacekeeper; but, nevertheless, is there anyone who has ever talked about the number [of peacekeepers] or how this should be done?" the minister added.
He said that the last Munich Security Conference had shown that "no one will allow Russia playing by its own rules."
At the same time, he said, the problem with peacekeepers is whether "control over the occupied territories is transferred to the international community."
"So far, Russia is willing to retain its protectorate over the area, legalize it by introducing a very limited number of peacekeepers, and move on. If this happens, there will be nothing there by definition," Klimkin added.
Read alsoFinland ready to join peacekeeping mission in Donbas"The problem is that Russia must withdraw from Donbas, while peacekeepers must come in. That is, first goes security as it is: the sides stop shooting, while peacekeepers control the situation, but over the entire occupied territory. Otherwise, if it's only along the contact line, it's a Russian trap. They are deployed there, and this lays grounds for a freezing of the whole situation. And only then goes disarmament as well as real security, including with the involvement of international policing force. And only then, when the situation is completely reset and there is no such thing as occupation authorities there, real preparations for the elections begin," Klimkin said.