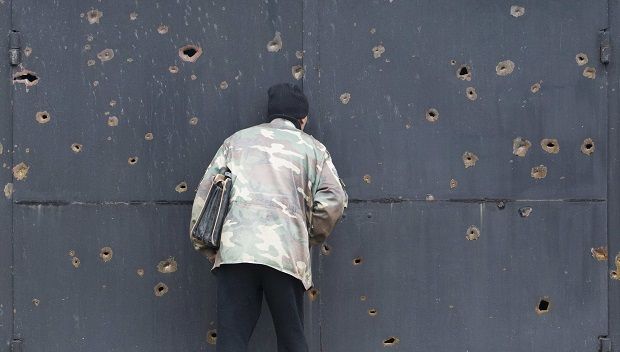 REUTERS
Four districts of the city - Kuibyshevskiy, Kyivskiy, Leninskiy and Petrovskiy – this morning echoed to explosions and the sound of shelling, the press service said.
The report noted that today the situation with the city's food supply was satisfactory, with the trade network being supplied with both food and non-food goods, as well as other essential goods.
The Web site of Donetsk City Council and the whole city of Donetsk did not switch to winter time like the rest of the country on Sunday, and clocks there are now an hour ahead of those in Kyiv.
The anti-government insurgents who control parts of Donetsk region, including the city of Donetsk, earlier said they would switch to using Moscow time.