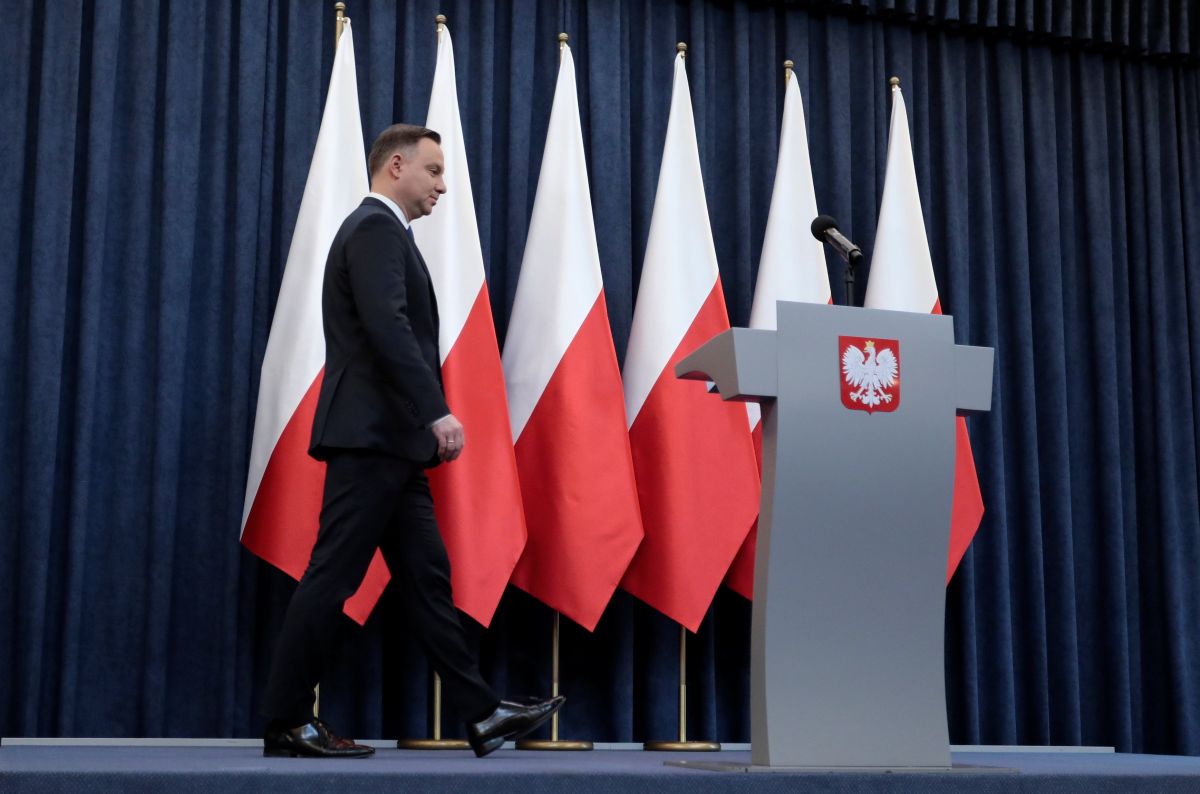 REUTERS
Polish President Andrzej Duda hopes that concrete steps will be taken in the matter of exhumations of remains of Polish victims of wars and conflicts on the territory of Ukraine.
Pawel Mucha, Deputy Chief of the Chancellery of the President of the Republic of Poland, has told TVP Info that the Polish president hopes concrete steps will be taken according to the agreements between him and the president of Ukraine, Radio Poland reports.
"We believe that this statement, the words of the president, as well as the statement of the presidential office, will be noticed, accepted by the Ukrainian side; and, of course, we draw the attention of our Ukrainian partners to this matter," Mucha stressed.
The official also noted the fact that Duda's recent visit to Lithuania had yielded positive results and improved Polish-Lithuanian relations. He expressed hope that relations between Poland and Ukraine would improve as well.
"This Polish-Ukrainian dialogue also needs to be weighed and reasoned. However, we take an unambiguous position if we believe that some things are not being properly implemented," he said.
Read alsoUkrainians ahead of Duda among "drivers" of Poland's economy - mediaAs UNIAN reported earlier, President of Ukraine Petro Poroshenko on the sidelines of the Munich Security Conference Feb 17 urged the Polish leadership to refrain from taking steps threatening dialogue on historical issues. The head of state also drew attention to the tone of the statement on and assessment of the role of the Ukrainian hetman Bohdan Khmelnitsky that are extremely undesirable for Ukrainian-Polish relations.
Recently, the Polish Sejm and Senate passed a law on the Institute of National Remembrance, which, inter alia, bans promotion of the ideology of Ukrainian nationalists. The law also introduces criminal liability for the assertion that the Poles were aiding the Nazis during World War II.
President of Poland Andrzej Duda signed the law and forwarded it to the Constitutional Court of the country for a review.
Read also"Useful idiots" both in Poland, Ukraine play into Russia's hands – EnvoyThe Polish Foreign Ministry explains that the law concerns only those who publicly and contrary to facts deny the crimes committed by "collaborators of the Nazi regime" and noted that the main purpose of the law is "to combat all forms of denial and distortion of truth about the Holocaust," as well as to fight with "talking down the responsibility of the true perpetrators".
Israel came out categorically against the Polish law, claiming no law is able to change historical facts. The Israeli foreign ministry expressed hope that the Polish authorities would amend the legislation.
The U.S. State Department called on Poland to review the law, as it could affect Polish strategic interests and relations, including with the United States and Israel.