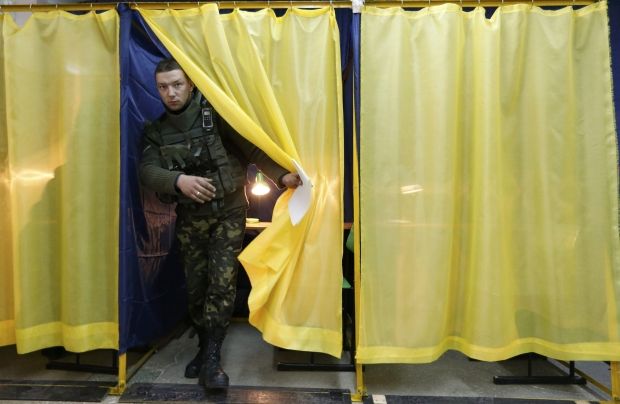 REUTERS
CEC officials told an UNIAN correspondent that according to the results of the count so far, several parties have crossed the 5% threshold required for them to win seats in parliament.
The parties include the Popular Front, which currently has 21.61% of the vote, the Poroshenko Bloc with 21.45 %, the Samopomich Party with 11.2%, the Opposition Bloc with 9.79%, the Radical Party with 7.34%, and Batkivshyna with 5.65%.
Exit polls released last night put the Poroshenko Bloc in the lead, with over 23% of the vote, and the Popular Front second with just over 19%.
Ukraine recorded the lowest turnout in its independent electoral history - 52.42% - at the early parliamentary elections on October 26.
A total of 8,072,452 votes have been counted so far, election officials said.
Around 30 million people were registered to vote in Ukraine in the early parliamentary elections, but as many as 4.6 million were unable to vote because they live in Crimea, which was seized by Russia in March, or in the Donbas conflict zone, which is controlled by Russian-backed anti-government insurgents.