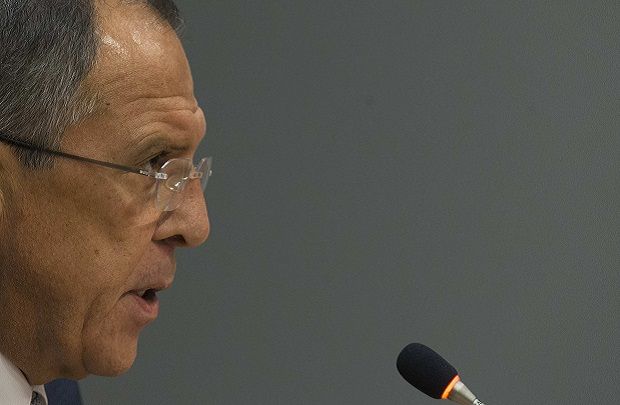 REUTERS
"The preliminary results of the Ukrainian elections show that the will of the Ukrainian people has been expressed," Lavrov said.
"We will leave aside the numerous violations that took place at the stage of preparation for the elections - the coercive methods that were applied to a number of candidates and the steps taken to remove certain political forces from the political election process."
"But, nevertheless, the vote stands," he added.
"We await the final results. We hope that the election of the new Verkhovna Rada will form a government that will be constructive, not aimed at the continuation of the confrontational attitudes in society and with Russia, but on the much needed work that has to be carried out in the interests of the Ukrainian people."
Russia had no official observers monitoring the October 26 parliamentary elections in Ukraine.
In initial reports, Ukrainian and international observation teams monitoring the vote have said there were no major electoral irregularities that would have influenced the outcome of the voting.