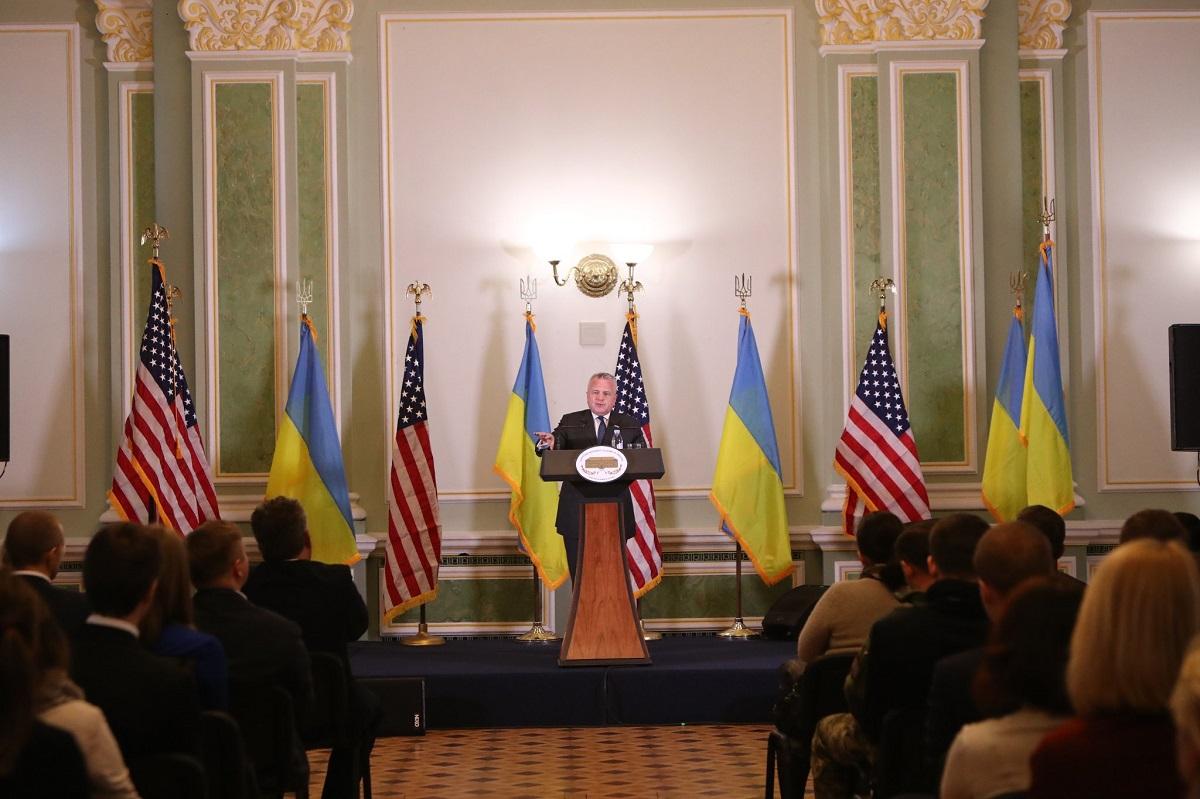 John Sullivan addresses the public at Ukraine's Diplomatic Academy / state.gov
U.S. Deputy Secretary of State John Sullivan has announced that the United States will never accept trading one region of Ukraine for another in its policy towards Ukraine's conflict with Russia.
"Given the high stakes, it's important to be clear about U.S. policy towards the conflict: Crimea is Ukraine. The Donbas is Ukraine. We will never accept trading one region of Ukraine for another. We will never make a deal about Ukraine without Ukraine," Sullivan said in Kyiv on February 21, while addressing the public at the Diplomatic Academy of Ukraine.
Read alsoU.S. ready to help stop war in Donbas - Volker"To advance these fundamental goals, Secretary Tillerson appointed Ambassador Kurt Volker as Special Representative for Ukraine Negotiations in July of last year. And his mandate is to break the deadlock with Russia over Ukraine. Secretary Tillerson has made it abundantly clear that Russia must take the first steps to de-escalate violence and resolve this conflict by fully implementing the Minsk Accords," he explained.
He assured that the U.S. would continue to stand with Ukraine until there is an end to Russian aggression. "We will continue to draw on the range of measures we have at our disposal, including diplomacy, sanctions, and security assistance," he said.
In his words, a stable democratic, prosperous and free Ukraine will be less vulnerable to external threats and serve as a beacon to other nations facing Russian aggression. "A free and economically successful Ukraine is one of the Kremlin's biggest fears – and it is the Ukrainian people's greatest hope," he added.