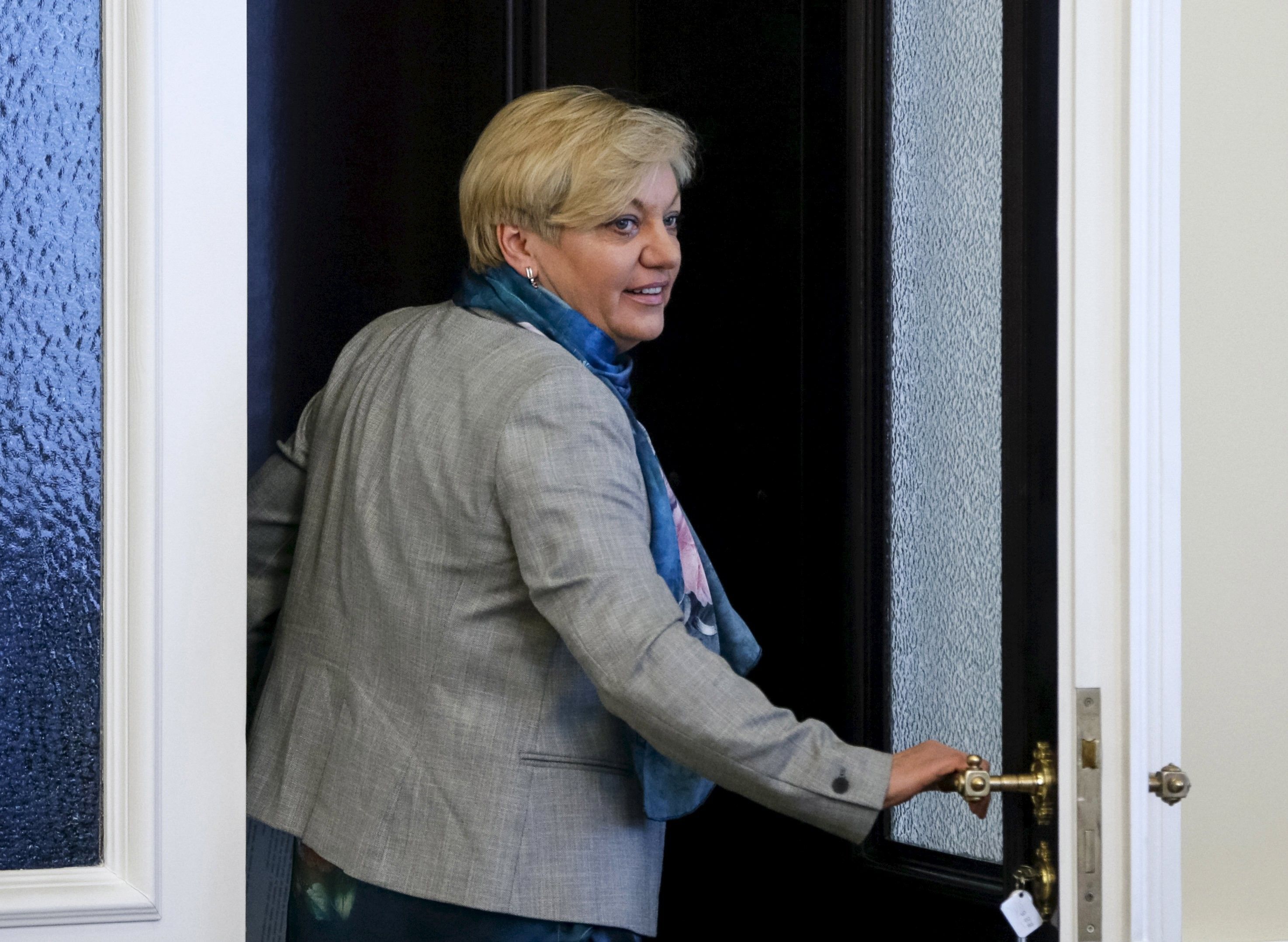 REUTERS
Chairman of the Verkhovna Rada of Ukraine Andriy Parubiy says that on March 1 the parliament will decide on the appointment of a new head of the National Bank of Ukraine (NBU) after hearing the final report by Valeriya Gontareva, who has long filed for resignation.
"The personnel issue with regard to the appointment of [a new] NBU Governor and dismissal of the previous one [Valeriya Gontareva] is ready for consideration, which is tentatively scheduled for Thursday [March 1]," Parubiy told journalists on February 22.
According to the Rada Speaker, Gontareva is expected to address the Parliament with a report on her performance as NBU Governor.
Read alsoSmolii vows no significant personnel reshuffles if appointed NBU GovernorAs UNIAN reported earlier, President of Ukraine Petro Poroshenko on January 18 proposed to dismiss Valeriya Gontareva, who had earlier filed a resignation letter, and appoint to the top NBU post Yakiv Smolii, who is currently an acting head of the NBU.
Head of the NBU Valeriya Gontareva, after three years in office, submitted to President Petro Poroshenko a resignation letter of May 10, 2017, and went on a long vacation.
Since May 11, 2017, first deputy head of the National Bank, Yakiv Smolii, has been the central bank's acting head.
On February 5, the Verkhovna Rada Committee on Financial Policy and Banking decided to recommend the parliament to dismiss Gontareva from the post of the NBU Governor and appoint to the position Yakiv Smolii.