Poroshenko establishes judicial reform council
Ukrainian President Petro Poroshenko has signed a decree on the creation of the Council on Judicial Reform and its membership, the press service of the head of the state has reported.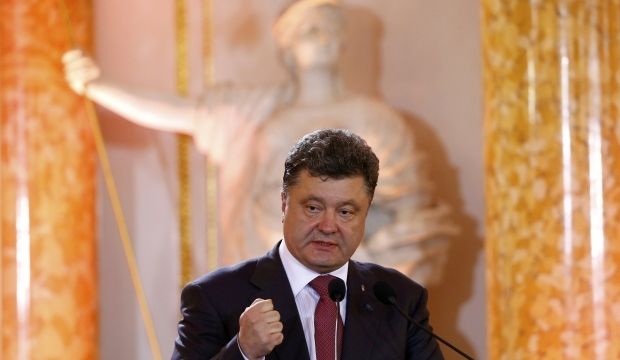 REUTERS
Judicial reform is one of Ukraine's key commitments under its Association Agreement with the European Union.
The document says that the council is being set up as an advisory body for the president. Its activities will be regulated by the Constitution and national legislation, presidential decrees, the Cabinet of Ministers, and other legislative acts and regulations approved by parliament.
Among the main tasks of the council are to prepare and submit for consideration by the president proposals on a reform strategy for the judiciary system and court proceedings, and reforms of other related legal institutions, to draw up action plans for the implementation of the strategy, and to promote the establishment of an effective liaison mechanism between state bodies, civil society and international organizations on issues related to the preparation and implementation of the reform strategy.
If you see a spelling error on our site, select it and press Ctrl+Enter