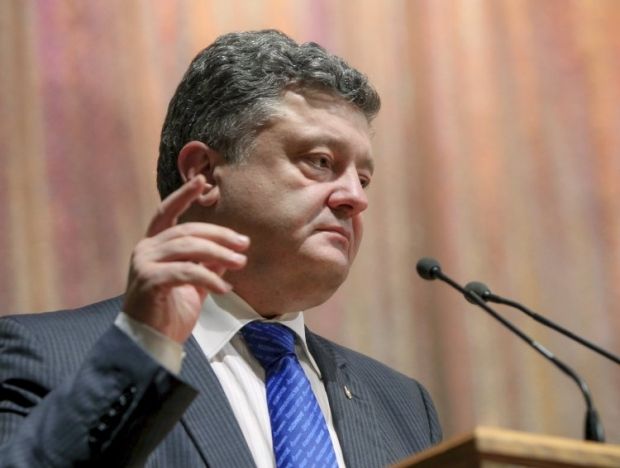 REUTERS
The press service of the Ukrainian head of state reported that the Slovak and Ukrainian presidents had talked by phone.
Kiska said it was important that the pro-European and reformist forces had won the election, and congratulated Poroshenko on Ukraine's holding a democratic and well organized vote. He said Slovakia would offer to share with Ukraine its practical experiences in implementing reform.
Poroshenko thanked his Slovak counterpart, and said he highly appreciated the support of Slovakia as an important neighbor of Ukraine, and a member of the European Union.
"Ukrainians have once again passed a very important test for democracy, as it did during the Revolution of Dignity or European revolution in the winter of 2014," the Ukrainian president said.
Poroshenko also thanked Slovakia for its ratification of the Association Agreement between Ukraine and the European Union, and personally his Slovak counterpart for signing the relevant legislative act. The president also expressed his gratitude to Slovakia for its provision of humanitarian assistance to Ukraine, as well as for treating more than 60 Ukrainians injured in the Maidan protests and during the fighting in Donbas.
Kiska invited Poroshenko to take part in celebrations of the 25th anniversary of the Velvet Revolution and democratic changes in Central Europe. In particular, he invited the Ukrainian president to attend a meeting in Bratislava of the Presidents of the Visegrád Group (Poland, Slovakia, Hungary, Czech Republic) and Germany on November 16.
Kiska said Slovakia, which currently holds the Visegrád Group presidency, is seeking to use its position to raise support for Ukraine and its European future from the countries of central Europe.