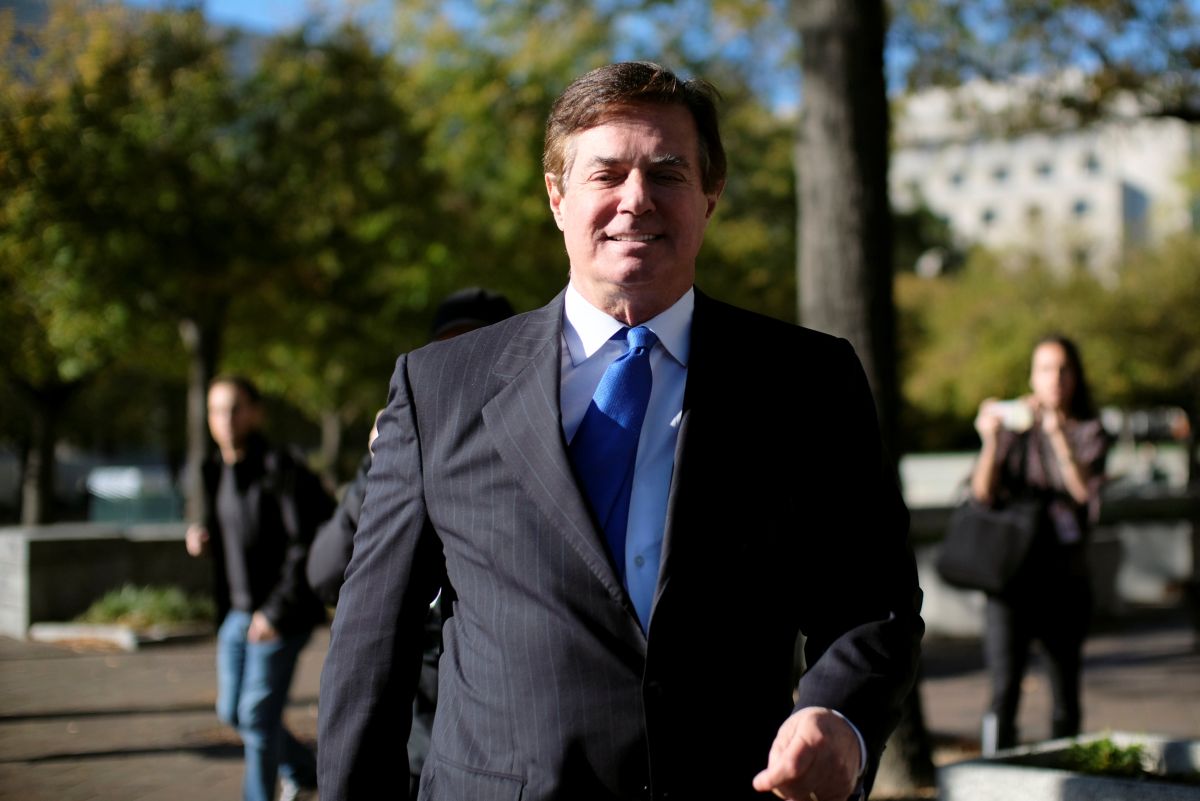 REUTERS
A new indictment says Paul Manafort, Donald Trump's ex-campaign chief and advisor to disgraced ex-President of Ukraine Viktor Yanukovych, paid European politicians to take pro-Ukrainian positions.
A grand jury in Washington approved new charges against Paul Manafort on Friday, less than 24 hours after a grand jury in Virginia indicted him on 32-counts involving federal tax and bank fraud allegations as part of special counsel Robert Mueller's Russia investigation, according to Washington Examiner.
Read alsoCNN: Trump campaign aide Rick Gates pleads guilty in Mueller investigationAccording to the superseding indictment, Manafort, with the help of longtime associate Rick Gates, "secretly retained a group of former senior European politicians to take positions favorable to Ukraine, including by lobbying in the United States."
The group, managed by a former European chancellor, appeared to "be providing their independent assessments" of the Ukrainian governments' actions, "when in fact they were paid lobbyists for Ukraine."
"In 2012 and 2013, Manafort used at least four offshore accounts to wire more than 2 million euros to pay the group of former politicians," the indictment alleges.
According to POLITICO, the former chancellor isn't named in the court filings, but appears to be Alfred Gusenbauer, who served as chancellor of Austria between 2007 and 2008. Gusenbauer and two lobbyists involved in Manafort's lobbying campaign met with members of Congress and staffers in 2013, according to Justice Department disclosures retroactively filed last year by the lobbying firm Mercury.
Manafort called the Hapsburg Group's lobbying effort "SUPER VIP" in an "EYES ONLY" memo cited in the new indictment. It would involve "a small group of high-level European highly influencial [sic] champions and politically credible friends who can act informally and without any visible relationship with the Government of Ukraine," he said.
The retroactively filed disclosures show that Gusenbauer met with House Foreign Affairs Committee Chairman Ed Royce, Reps. Tom Marino (R-Pa.) and Robert Aderholt (R-Ala.), House Foreign Affairs Committee staffers and others in Washington one week in 2013. He was accompanied by two Mercury lobbyists, Ed Kutler (who has since left the firm) and Mike McSherry. Kutler also accompanied Romano Prodi, a former Italian prime minister, to meetings with Royce and a staffer for House Majority Whip Eric Cantor months beforehand.
Neither Gusenbauer nor Prodi could be reached immediately for comment, POLITICO said.
The Hapsburg Group's efforts were just one part of a larger lobbying campaign masterminded by Manafort on behalf of Yanukovych. It included two Washington lobbying firms, Mercury and the Podesta Group, that Manafort hired to lobby on behalf of the European Centre for a Modern Ukraine, an ostensibly independent group that was really controlled by Yanukovych and his allies, according to Mueller.
Manafort is now charged with conspiring against the U.S., conspiring to launder money, working as an unregistered agent of a foreign principal, making false and misleading FARA statements, and making false statements.
The court papers were unsealed Friday, just hours after Gates pleaded guilty to two felony charges stemming from Mueller's investigation and agreed to cooperate. The charges against Gates are not part of Friday's new indictment against Manafort.