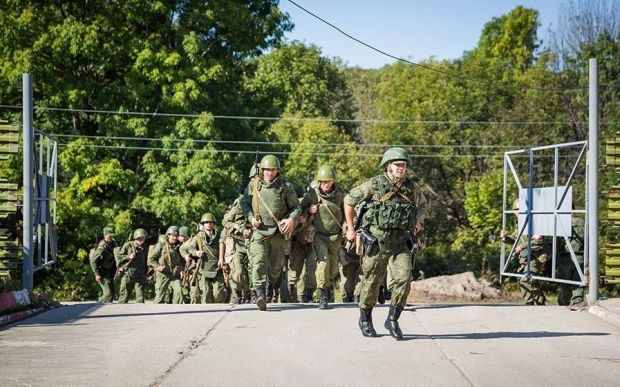 New Russian army units have appeared on Ukraine's border, a military blogger has claimed /Photo from Russian Defense Ministry Web site
The 2nd Taman Armored Division and the 2nd Brigade of Special Forces of the Main Intelligence Directorate are now stationed at Russia's border with the east of Ukraine, the head of the Information Resistance Center for Military and Political Studies, Dmytro Tymchuk, wrote on Facebook on Tuesday.
"The Russian troop presence continues to build in the border regions of [Russia's] Rostov region," Tymchuk wrote.
"In particular, the 2nd Taman Armored Division (military unit 23626, Moscow region) and the 2nd Brigade of Special Forces of MID (military unit 64044, Pskov) were spotted near the state border with Ukraine," he said.
"We also have the information about the rotation of units of the 28th Motorized Rifle Brigade (military unit 61423, Ekaterinburg)."
Tymchuk also said that Russian commanders have confiscated the identification documents of Russian troops in the frontier zone.