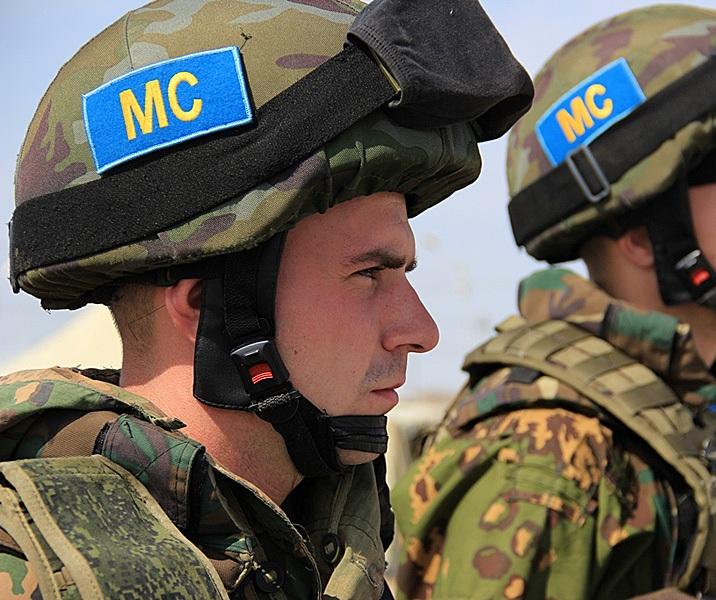 belvpo.com
Ukrainian President Petro Poroshenko does not support the idea of deploying in eastern Ukraine peacekeepers from Belarus, the Belarusian Partisan news outlet wrote citing former head of the country's Supreme Council Stanislav Shushkevich as saying.
Speaking about an earlier discussion with Poroshenko of Belarus's participation in the peacekeeping mission in Donbas, Shushkevich said: "This was categorical: Poroshenko said that there can be no peacekeepers from a country that is an ally of the aggressor."
"Through the CSTO and through an agreement on the so-called Union State, Belarus actually has a single military formation with Russia, so there cannot be peacekeepers from Belarus. The aggressor state cannot deploy peacekeepers to Ukraine," Shushkevich said.
Read also"Up to 30,000 peacekeepers": presidential envoy on size of possible mission in DonbasHe stated that there was no need actually for Poroshenko to back such a position during the discussion.
"I am convinced that everyone at the table agreed with this," Shushkevich added.
As reported earlier, Belarusian Defense Minister Andrei Ravkov stated that Belarus could send its peacekeepers to Donbas if a number of conditions were met, in particular, there should be consent of the UN Security Council and Ukraine.
President of Belarus Alexander Lukashenko stated that the country was ready to participate in the peacekeeping mission in Ukraine, upon the agreement between presidents of Ukraine and Russia.
However, Deputy Foreign Minister of Ukraine Olena Zerkal has said that the Ukrainian Foreign Ministry does not consider it possible for Belarus to participate in the UN peacekeeping mission in Donbas, since this country is a member of the Collective Security Treaty Organization, a military-political bloc led by the Russian Federation.
Read alsoRussia may unleash bloody massacre in Donbas to discredit peacekeepers, Ukraine – expertPresident Petro Poroshenko has stated that Ukraine is ready for discussions on the stages of the introduction of the UN peacekeeping mission to Donbas, as well as on the number of countries that will participate in such mission.
At the same time, he noted that, according to the general principle of peacekeeping operations, neighboring countries traditionally refrain from participating in such missions.