With 90% of vote counted, Poroshenko Bloc closing in on Popular Front
With 90% of the votes counted, the Popular Front was still in first place in the vote count for Ukraine's parliamentary election on Tuesday afternoon, but the Bloc of Poroshenko was narrowing the gap, Central Election Commission officials have told UNIAN.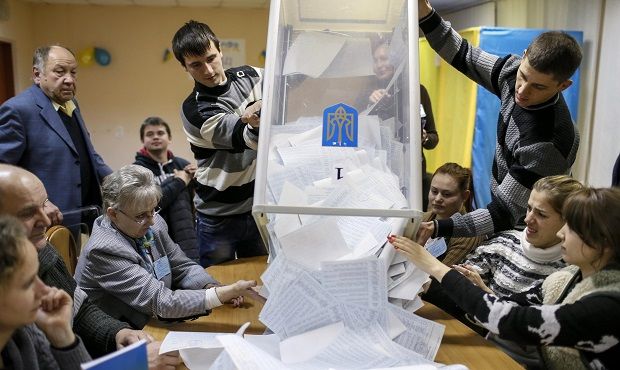 REUTERS
According to information posted on the CEC's official Web site, the Popular Front's tally is 22.15%, the Bloc of Petro Poroshenko has 21.77%, Samopomich has 10.96%, the Opposition Bloc 9.36%, the Radical Party 7.46%, and Batkivshyna 5.7%.
The right-wing Svoboda Party is still failing to break the 5% vote threshold to win seats in the Rada. Its current vote share is still only 4.71%.
If you see a spelling error on our site, select it and press Ctrl+Enter