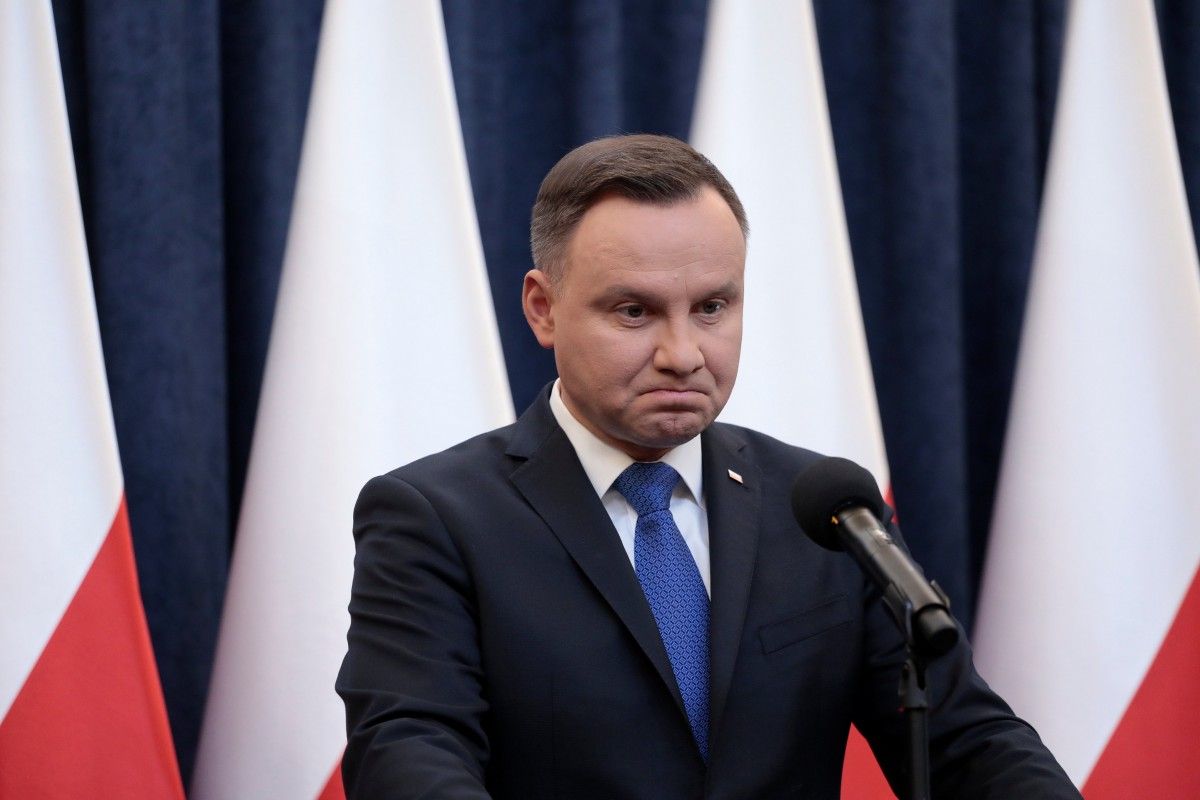 REUTERS
Polish President Andrzej Duda has accused Ukrainians of genocide of Poles in the village of Huta Pieniacka in 1944.
A relevant appeal by the Polish leader was read out by Adam Kwiatkowski, the Secretary of State, Chief of the Cabinet of the President of Poland, during the commemoration of the 74th anniversary of crimes in the village of Huta Pieniacka in 1944, the Polish news portal Niezalezna.pl reported.
"The crime of genocide committed by Ukrainian soldiers and police officers at the service of Hitler's Third Reich, as well as Ukrainian nationalists, led to the killing of about a thousand people – the Polish residents of Huta Pieniacka, Jews and refugees from other cities of Volyn and Podillya, whom they hid," the letter says.
Read alsoPoland's controversial bill drafted by pro-Russian historians, Kremlin media host – RzeczpospolitaDuda called on the Poles "not to forget about the crimes in Huta Pieniacka." At the same time, he stressed that the Poles seek a good relationship with the Ukrainians, but the future must be "built on the basis of truth, not lies or negations."
"Our countries need each other to be strong and secure. Therefore we also seek remembrance and the truth about what happened here on February 28, 1944, so that nothing like that could happen again, so that our relations are based on the strong grounds and mutual trust," he added.
Former Polish President Aleksander Kwasniewski, in turn, says he believes that no one needs the feud between Poland and Ukraine. He acknowledged that the Polish government was very seriously engaged in the politicization of history. He called for everything to be done so that the history was known and no one would commit tragic mistakes in the future.