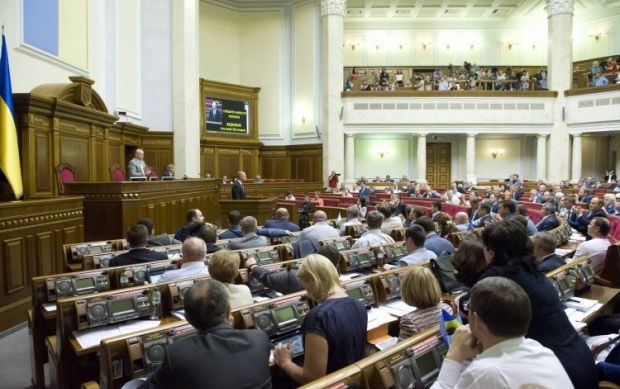 The coalition deal is to be based on the president's reform plans / Photo by UNIAN
Speaking to journalists at a briefing in Kyiv on Tuesday, Shimkiv said the new government would focus on the implementation of key reforms.
"I would like to emphasize the importance of for the new coalition of achieving maximum efficiency in the process of reforming the country," Shimkiv said.
He also said that the Poroshenko Bloc had prepared text of the coalition agreement, which is two-thirds made up of the reforms outlined in president's Strategy 2020 reform program.
At the same time, Shimkiv refused to comment in more detail on the coalition agreement, citing the need for final approval for certain parts of the document to be gained from all of the parties concerned.
The coalition is likely to be made up of the Poroshenko Bloc, the Popular Front and the Samopomich Party. With 90.02% of the parliamentary election vote counted by the Central Election Commission as of Tuesday evening, the Popular Front had 22.16% of the vote, the Poroshenko Bloc 21.77%, and the Samopomich Party 10.96%.