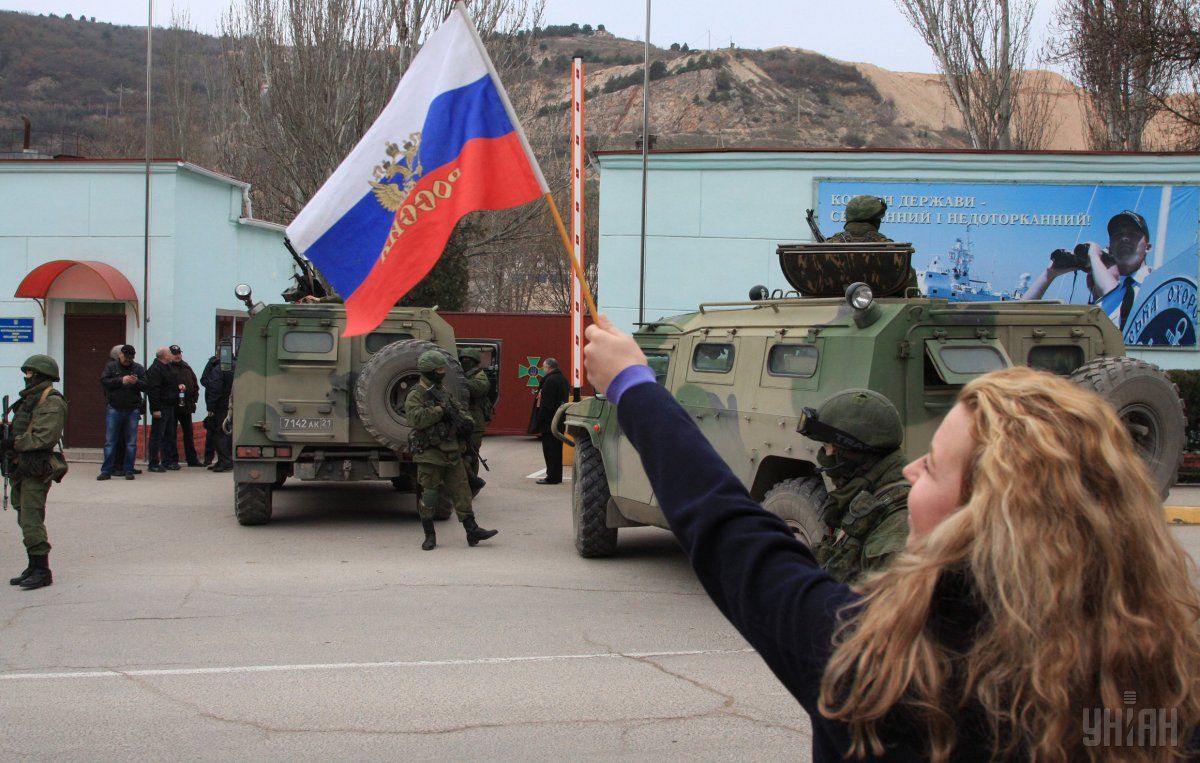 Photo from UNIAN
The United States will never recognize Russian annexation of Crimea and always support Ukraine's territorial integrity.
"Four years ago today, Russia seized the Crimean parliament in Ukraine illegally and by force. We will never recognize Russia's attempted annexation of Crimea, and remain steadfast in our support of Ukraine's sovereignty and territorial integrity," the embassy tweeted Monday, Feb 26.
Read alsoRussia making giant military base out of Crimea – volunteerUNIAN memo. On February 26, Ukraine marks Day of Crimea Resistance. On this day four years ago, thousands of Crimean residents rallied outside the local parliament in support of Ukraine's territorial integrity. They were confronted by supporters of Crimea's accession to Russia.
Following the illegal seizure of the peninsula, Russian security forces unleashed raids against Crimea Tatars who had taken part in the rally.
The Verkhovna Rada of Ukraine has declared February 20, 2014, the date when the Russian occupation of Crimea and the port city of Sevastopol began.
International organizations condemned Russia's act while western powers introduced a number of economic sanctions.