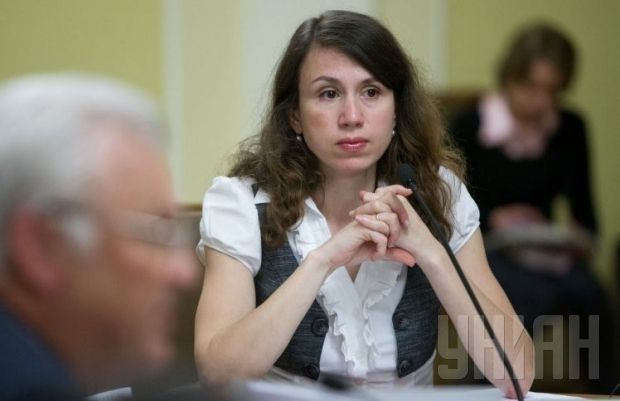 The Popular Front want to chair parliament's national security committee, says MP candidate Tetiana Chornovol / Photo by UNIAN
"You know, the Popular Front came with a serious message to its voters. In particular, our party includes a lot of battalion commanders. We really want a Committee on National Security and Defense, because the war is the main problem in Ukraine," said Chornovol.
According to Chornovol, the party wants to head a number of other new committees.
"As for me, I think that the current situation requires a Committee for Infrastructure and Transport as well as an Energy Committee, because a lot of funds are lost to corruption in the energy sector," she added.
According to Chornovol, the participation of Popular Front MPs in committees has not yet been discussed. She also said that their party had not yet nominated the heads of the committees.
As reported earlier, the Popular Front has declared that it wants to be the leading political force in the new coalition.