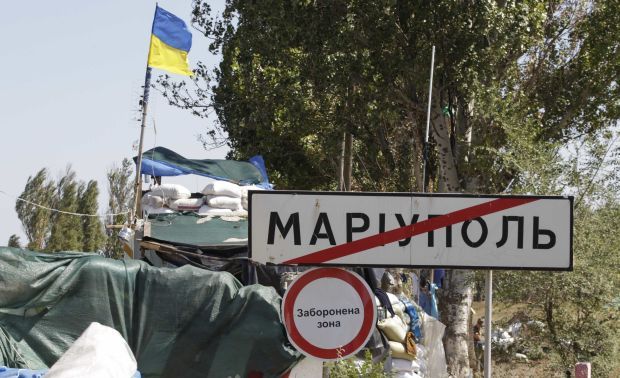 REUTERS
"At 1302 there was shelling of Ukrainian positions near Talakovka from territory temporarily under the control of Donetsk People's Republic militants," the defense headquarters said.  
It is also noted that the shelling began with conventional artillery, and then continued with an attack by Grad rockets. It said information about casualties is being checked.
"The military forces of the antiterrorist operation will take all measures necessary for the localization of the incident," it said.
"The situation is under the control of [Ukrainian forces]. There is no danger to Mariupol."
As previously reported, on Wednesday morning Ukraine's military in Mariupol said that the militants had been fighting between themselves, with mortars being fired.