Buk anti-aircraft missile system experts questioned over MH17 atrocity
Specialists and experts in the aerospace industry, air traffic control, and weapons experts and operators of the Buk anti-aircraft missile system have been questioned by the team probing the suspected shooting down of Malaysia Airline Flight MH17, the press service of Ukraine's General Prosecutor's Office has reported.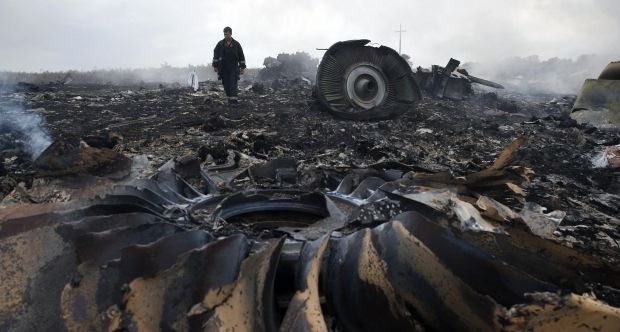 REUTERS
This was announced by General Prosecutor of Ukraine Vitaly Yarema, who was making a report during a meeting of the heads of the joint investigation team probing the Malaysian Airlines crash, the press service said.
According to Yarema, 284 victims of the crash have been identified. People living in the close proximity to the crash site have also given evidence. Numerous studies, research projects and other necessary investigations are being carried out to establish all of the circumstances that caused the tragedy, Yarema said.
Based on the results of the meeting, a joint decision was taken regarding the extension of the investigation team's activities, and the future lines of enquiry of the joint investigation into the accident were outlined.
MH17 flight from Amsterdam to Kuala Lumpur is thought to have been shot down by an anti-aircraft missile on July 17 in the Donetsk region. There were 298 people on board, none of whom survived.
Ukraine's Defence Ministry has denied claims that a Ukrainian Buk missile system shot down the aircraft. Ukraine's security service has produced evidence that it says proves that insurgents in the east of the country shot down the plane, which they mistook for a Ukrainian military transport aircraft, using a Buk missile system provided by Russia.
If you see a spelling error on our site, select it and press Ctrl+Enter