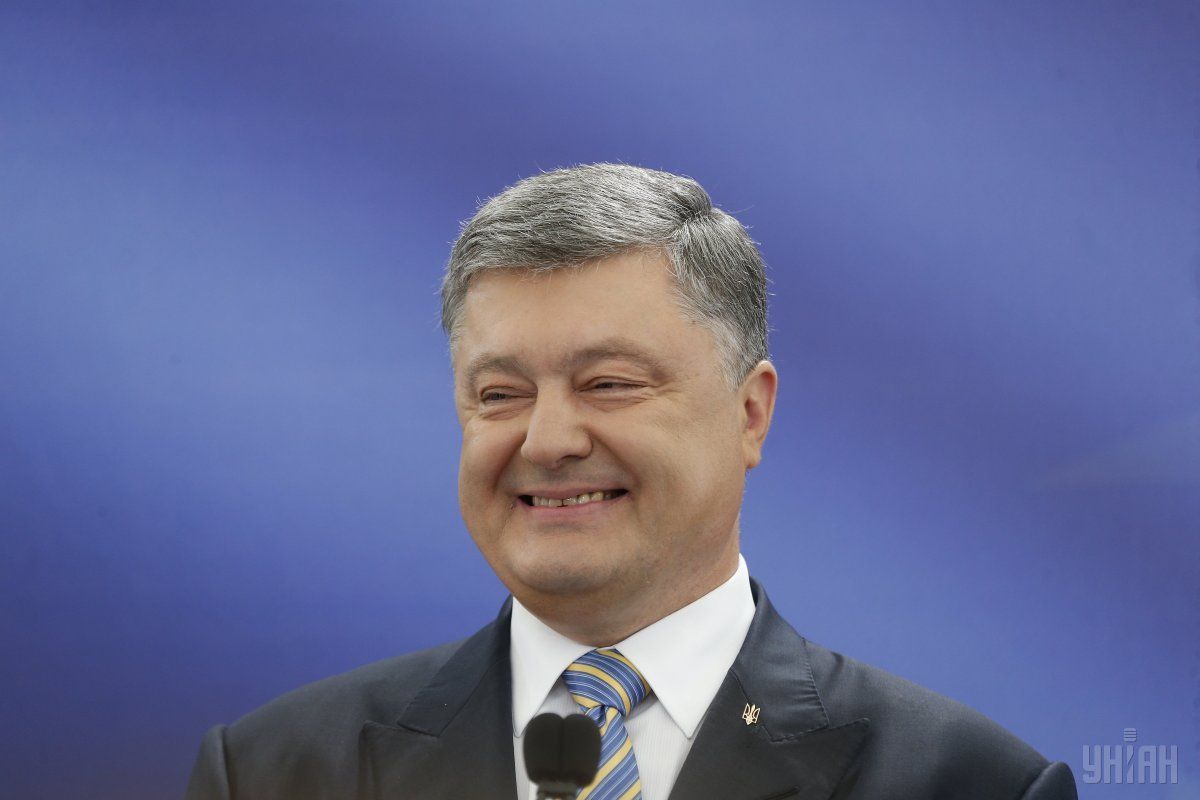 Photo from UNIAN
Ukrainian President Petro Poroshenko has thanked the whole Ukrainian team that defended Ukraine's interests in a Stockholm arbitration court in a claim brought by NJSC Naftogaz of Ukraine against Russia's gas giant Gazprom.
"This is a historic decision in the protection of the national and financial interests of Ukraine," he said at a meeting with the team of NJSC Naftogaz of Ukraine that reported on the final decision of the Stockholm arbitration tribunal in the Naftogaz vs. Gazprom case, the presidential press service said.
In particular, Naftogaz CEO Andriy Kobolyev informed the president that the company had got the final decision of the Stockholm arbitration tribunal, according to which Ukraine was awarded damages of $4.630 billion that must be reimbursed by Gazprom for the past periods.
Read alsoNaftogaz seals win in Stockholm arbitration dispute with Gazprom"This is a true victory. Today's decision of the Stockholm arbitration tribunal provided Ukraine with $4.630 billion. These funds will cover the price of gas consumed by us in a very difficult year of 2014. And the budget of NJSC Naftogaz of Ukraine will immediately get $2.560 billion. This is the result of the joint coordinated work of NJSC Naftogaz, government and president," Poroshenko said.
"Our common position proved that we can win legal battles in Stockholm as well," Poroshenko said and congratulated all Ukrainians on this historic convincing victory. At the same time, he noted the importance of that victory: "This is the reinforcement of gold and foreign currency reserves, which confirms that our energy strategy is correct."
"This is a very big figure. It is much higher than the gas debt of 2014. This actually means that Gazprom must pay more than $2.5 billion to Naftogaz," CEO of NJSC Naftogaz of Ukraine noted.
"This victory proves that we are able to win. The joint work of the Ukrainian team supported, inter alia, by you, Mr. President, allows achieving such results," Kobolyev said.