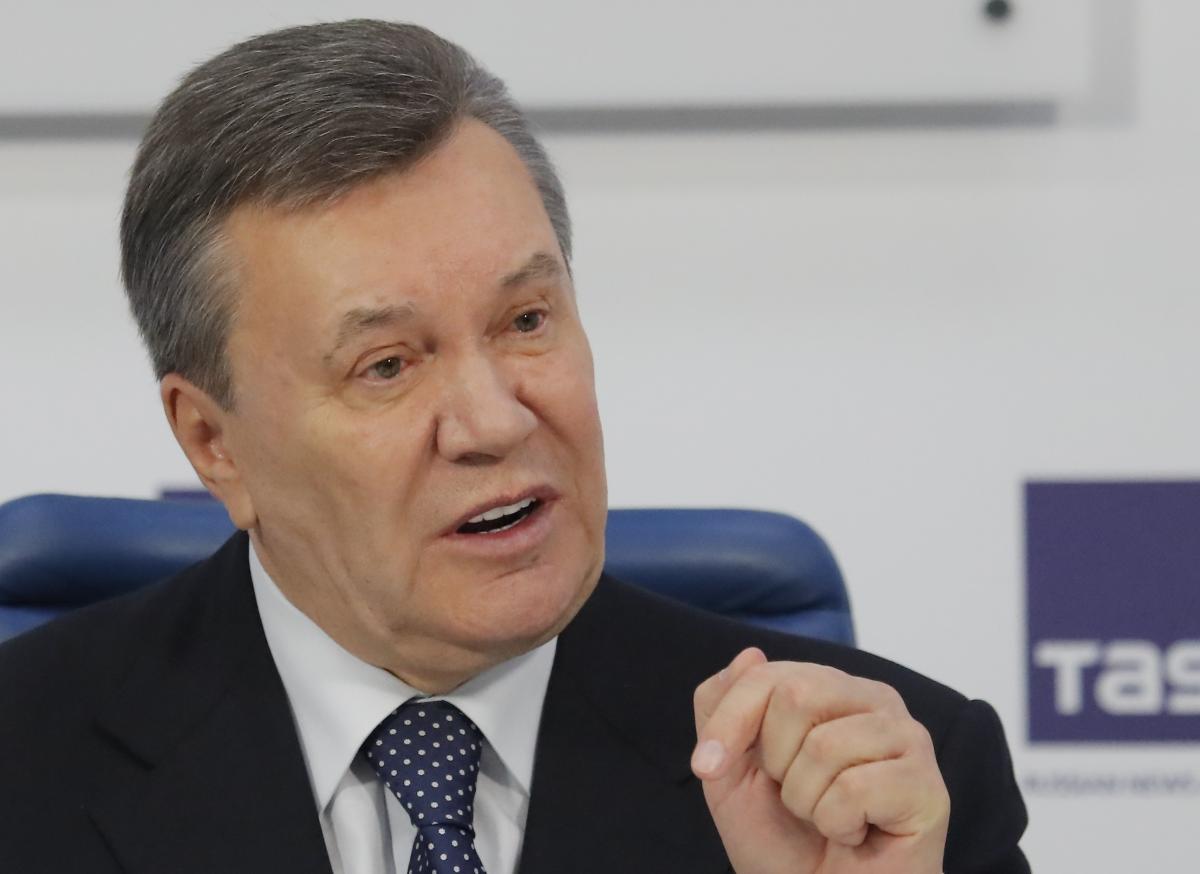 REUTERS
Disgraced ex-President of Ukraine Viktor Yanukovych, who fled to Russia and is accused of treason in Ukraine, claims he asked Russian President Vladimir Putin in 2014 to consider the possibility of deploying a peacekeeping police mission to Crimea.
Read alsoEU envoys agree to prolong sanctions against Yanukovych and allies
"It wasn't a letter I wrote to Putin. It was a similar appeal I wrote in Donetsk on February 22, addressing the three signatory states to the peace agreement, its guarantors. I wrote a similar document for Russian President Putin, but the only difference was that it referred to the Treaty on Friendship and Mutual Assistance between Ukraine and Russia rather than to the peace agreement. I offered to hold consultations in accordance with the provisions of this treaty. I proposed that the deployment of a police peacekeeping mission be considered during the consultations," Yanukovych said at a press conference in Moscow on March 2.
"In addition, the second issue with which I turned to Putin was to inform the international community about what had happened in Ukraine. I did not have such opportunities, and they were very limited," Yanukovych added.
As UNIAN reported earlier, the Prosecutor General's Office of Ukraine received a copy of Viktor Yanukovych's letter, requesting Moscow to deploy its military forces to Ukraine.
The peace agreement mentioned by Yanukovych is most likely an agreement on the settlement of the political crisis in Ukraine. It was signed in Kyiv on February 21, 2014, by the then president Yanukovych, the leaders of the Ukrainian parliamentary opposition under the mediation of the European Union, namely Germany, Poland, and France, as well as Russia.