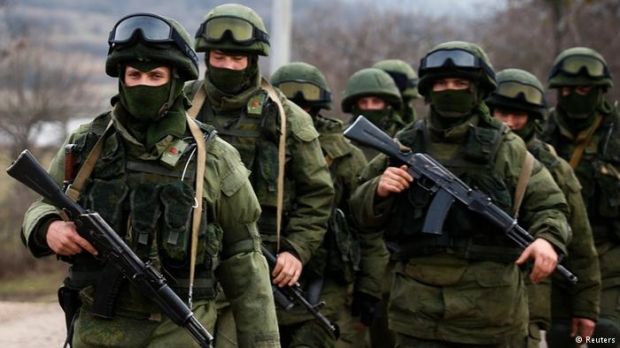 REUTERS
Leaders from Ukraine, Moldova and Georgia on Friday criticized the presence of Russian military in their countries saying they are a destabilizing factor in the three ex-Soviet republics.
Parliamentary speakers from the three countries issued a joint statement saying they were "profoundly concerned about Russian troops" in Moldova, "and Russian occupation and other forms of military intervention" in parts of Georgia and Ukraine, according to The Washington Post citing Associated Press.
The statement at the end of a one-day security conference in Moldova's capital, Chisinau, also expressed displeasure at "coordinated foreign support for separatist movements," and social media "operations" to discredit their pro-European governments.
It said the governments should enhance their capability to counter hybrid attacks and called on the European Union and U.S. to support them.
Read alsoPoroshenko offers Georgia to include South Ossetia, Abkhazia issues in mechanism of upgrading Russia sanctionsRussia has 1,000 troops and 500 peacekeepers stationed in the pro-Russian breakaway republic of Transnistria, a sliver of land in eastern Moldova.
Russia and Georgia fought a brief war in 2008, which lead to two breakaway Georgian regions, South Ossetia and Abkhazia, declaring independence. Russia has since been supporting the regions both financially and militarily.
Read alsoRussia refuses to withdraw troops from Transnistria, declares itself "guarantor of stability"Ukraine has been in a simmering conflict with Russian proxies in eastern Ukraine that has killed more than 10,000 since April 2014.
Ukraine, Moldova and Georgia all signed association agreements with the European Union in 2014, amid sharp criticism from Russia.
On Friday, they reasserted their commitment to the EU calling it "the most efficient instrument to ensure prosperity, security and stable and democratic development in the long-term for our countries."
The agreements facilitate trade and political cooperation and allow nationals visa-free travel to the bloc.