"We went about Ukraine, [and] we saw a country that has been robbed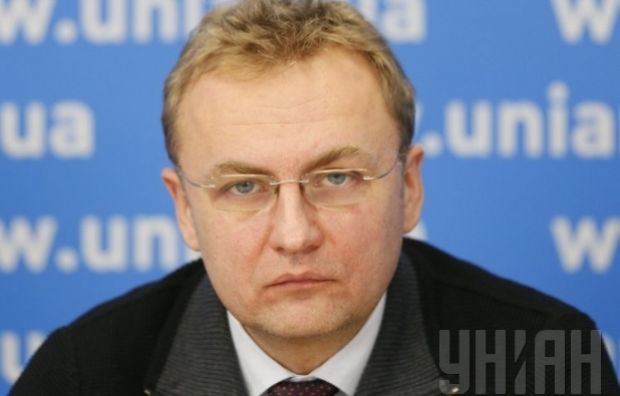 Samopomich leader Andriy Sadoviy wants local election brought forward to spring next year / Photo by UNIAN
," Sadoviy said.
"Many cities have a catastrophic problem with the authorities. Some of them don't even have any. There is a criminal influence. So there is no need to wait for autumn elections in 2015. We might not survive until then. We'll have to hold the elections in spring."
He said that it was necessary to reduce the number of deputies in local councils by at least three times. He said Samopomich would table a bill in the Verkhovna Rada, Ukraine's parliament, to reschedule the elections and reform local government.
Sadoviy said his party wanted to give greater powers to local governments, and parliament should make the appropriate changes to legislation decentralizing power in the country.
According to the latest vote count figures in Ukraine's early parliamentary elections, Samopomich won 10.99% of the popular vote, making it the third most well supported party in Ukraine. The party is expected to enter into a ruling coalition with the first- and second-place parties, the Popular Front and the Bloc of Petro Poroshenko.