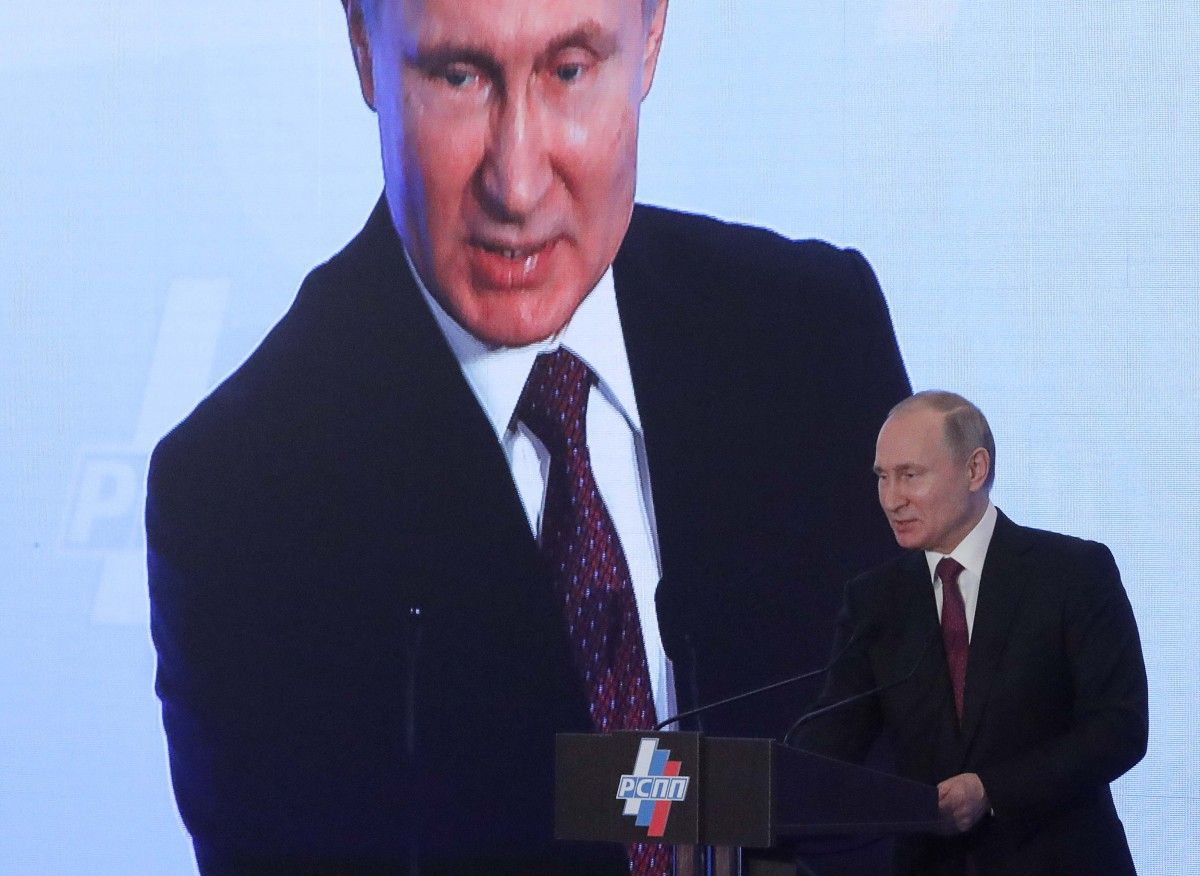 REUTERS
Russian President Vladimir Putin has said the war in Donbas "leaves a strong impression" on him as "there are all 'our people' there".
"There are no our troops there. There is enough weaponry there. And I always answer the question on where these weapons come from: wherever one side takes, there are always opportunities for the other side," according to a documentary titled "World Order 2018" based on several interviews with the Russian president, an UNIAN correspondent in Russia reports.
He referred to Ukrainian authorities who claim within the Normandy debate that the weapons are flowing in from the territory of Russia, killing Ukrainian servicemen.
Read alsoKremlin says no to UN peacekeepers in Donbas without militants' consent"This is terrible. It leaves a very strong impression on me when I reflect on this. I believe that there are all 'our people' there. But I always want to ask, whose the shells and bullets are that have been killing civilians in Donbas," he added.
According to Vladimir Putin, it is not about where the weapons and ammunition come from, it's about finding a way "to stop the bloodshed and achieve peace".
At the same time, he says that the law on amnesty and special status of Donbas is not being passed in Ukraine, while the Donbas de-occupation law has no mention of Minsk agreements.
Read alsoUkraine, risks of war to dominate Munich Security Conference – mediaUNIAN memo. After the annexation of Crimea by Russia in March 2014, Ukraine's eastern parts were seized by Russian-backed militants, and on April 15, 2014, the Ukrainian government had to launch its first formal military campaign against Russian proxies who had seized government buildings in towns and cities across eastern Ukraine. Less than a month later, "separatists" in the eastern regions of Donetsk and Luhansk declared independence following globally unrecognized referendums.
Despite numerous reports showing evidence of Russia's supplies to Donbas of arms and fighters, including regular troops of the Russian armed forces, the Kremlin has denied involvement in hostilities, branding the conflict a "civil war".